Aon Broker Peter Holz Recognized as a 2020 Technology Power Broker
Peter Holz, Senior Broker, Aon
Aon's Peter Holz works in a very challenging area of commercial insurance: intellectual property. The space is difficult due to limited capacity, data paucity and a knowledge shortage on the topic by commercial insurance brokers.
Holz has been instrumental in helping to increase IP insurance marketplace capacity.
In just one example, Holz and his team assessed a large tech company's IP exposures across hundreds of different product lines. Then they marketed the program to 70 insurance markets in three geographies. Through Holz's persistence, new markets stepped in and offered their first intellectual property coverage ever for this client.
Not only is Holz creative and persistent, he also returns clients' phone calls:
"Peter is extremely responsive to our queries and stays on top of the market to make sure that we are up-to-date with the latest on market intelligence," said an admiring client.
"Peter significantly reduced our attachment points on our IP insurance program," the client continued. "This was achieved through a mix of data analysis, market finesse and dogged perseverance. We wouldn't have been able to achieve a better result with a different broker."
"Peter is amazing," said another client.
"I have worked with a lot of brokers in my time, but Peter is one of the best. Not only is he knowledgeable and practical, he's always available."
2020 Technology Power Broker Winners and Finalists
---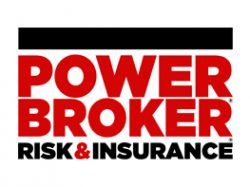 What is a Power Broker?
A Risk & Insurance Power Broker® is an individual who stands out among their peers for the exceptional client work they delivered over the past year. While brokers play many key roles in the insurance industry and risk profession, a Power Broker® award recognizes problem solving, customer service and industry knowledge.
Our goal is to broadly recognize and promote outstanding risk management and customer service among the brokerage community.
Who selects the winners?
Power Brokers are selected by risk managers based on the strength of the testimonials they provide to a team of 15 Risk & Insurance editors and writers.