Aon Broker Michael Summers Recognized as a 2023 Private Client Power Broker
Michael Summers, Senior Account Executive, Aon
It's a complex account with high-priced art, expensive cars and homes around the world. Michael Summers has proven indispensable in ensuring it's all covered, said the insurance assistant for this family office.
Last year, for example, Summers helped insure a newly purchased property in Italy despite getting paperwork in Italian, the assistant said. "If I lost him, I don't know if I could do my job."
Sometimes, though, it's as simple as knowing the best place to buy a water-detection system, which may be required in some homes. "He almost knows all the vendors and approximate costs, and that's really helpful," said the risk manager for another family office.
Summers is also happy to share what he knows. For a wealth manager in Florida, Summers has arranged regular sessions for the manager's team members to educate them on the insurance needs of high-net-worth individuals: "Those regular updates, in my opinion, give us a competitive edge when we're talking to our clients," the manager said.
Other professionals simply ask for references without clearly articulating why they deserve the business, the manager said. Summers is "actually giving us intelligent questions to ask our clients that will help our clients."
Summers helped this manager sort through the right coverage for a new home under construction in Florida. Summers even reached out in the middle of a recent hurricane to go over the next steps post-storm: "I just thought that was outstanding," they said.
2023 Private Client Power Broker Winners and Finalists
---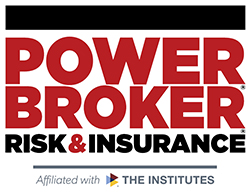 What is a Power Broker?
A Risk & Insurance Power Broker® is an individual who stands out among their peers for the exceptional client work they have delivered over the past year. While brokers play many key roles in the insurance industry and risk profession, a Power Broker® award recognizes problem solving, customer service and industry knowledge.
Our goal is to broadly recognize and promote outstanding risk management and customer service among the brokerage community.
Who selects the winners?
Power Brokers are selected by risk managers based on the strength of the testimonials they provide to a team of 15 Risk & Insurance editors and writers.