Aon Broker Michael McCoy Recognized as a 2020 Retail Power Broker
Michael McCoy, Managing Director, Aon
A privately held retailer opts to self-insure on many fronts, but it relies on Michael McCoy to position its umbrella and excess policies and to identify any gaps in coverage.
After a deadly shooting at a Walmart store in El Paso last summer, for example, McCoy helped the retailer spot a gap in its active shooter coverage, said the retailer's assistant VP of risk management.
The company had declined to add the coverage at its previous renewal, but McCoy was able to quickly replace it at the same premium that had been offered earlier.
"He does his research and then he's ready to jump all in, and he doesn't lag," said the executive. "I've not had a more responsive broker than Mike."
Dallas-based ClubCorp USA Inc., meanwhile, needed McCoy to work fast when it moved into new markets last year.
The company owns and manages about 230 golf courses but is branching into stadium management.
"He had to really dig in with the carrier, with underwriters and regional underwriting managers to get them to understand what we were taking on in terms of liability," said Mary Susan Lee, ClubCorp's managing director of risk management.
The company also called on McCoy, a golfer himself, to figure out its insurance needs as it launched BigShots Golf, a chain of standalone entertainment venues with indoor golfing simulators. "He's just a wealth of knowledge, and because he's so invested in our product, it's just been an amazing fit," Lee said.
2020 Retail Power Broker Winners and Finalists
---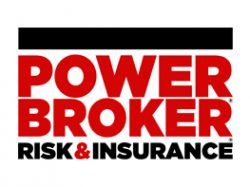 What is a Power Broker?
A Risk & Insurance Power Broker® is an individual who stands out among their peers for the exceptional client work they delivered over the past year. While brokers play many key roles in the insurance industry and risk profession, a Power Broker® award recognizes problem solving, customer service and industry knowledge.
Our goal is to broadly recognize and promote outstanding risk management and customer service among the brokerage community.
Who selects the winners?
Power Brokers are selected by risk managers based on the strength of the testimonials they provide to a team of 15 Risk & Insurance editors and writers.