Aon Broker Kristin Hanson Recognized as a 2023 Technology Power Broker
Kristin Hanson, Account Executive, Aon
For one ridesharing client, Kristin Hanson gave it her all.
With California's AB317 going into effect, it was imperative for the company to get its coverage situated for bike and scooter rideshare.
"The bill is set to change our insurance requirements. It will mandate we have rider GL policy for bikes and scooters," the client said — a niche market for sure, and the client was nervous about finding appropriate solutions.
But not Hanson.
She was working with them well before the bill was passed in order to start vetting viable insurance carriers willing to take on this risk. Not only did she identify those carriers, she found multiple markets willing to cover the client.
"She has this hunger and thirst to learn more," said Nicole Moya, former risk manager, Salesforce.
Moya called Hanson "instrumental" in getting COVID clinics on site when the pandemic broke out. She provided guidance on limits and relayed best practices she was seeing with her other clients.
"Her client base is broad, but she's always looking at the next set of risk management tools to help her clients."
Another client praised Hanson for her ability to simplify what can often be a complex insurance review process for their company by providing the client with one singular master invoice, including all its insurance policies, instead of 42 individual documents.
"My CEO's time is valuable, so it was hugely helpful to have to go through the approval process just that one time," said the client. "She has this ability to look at the whole picture."
2023 Technology Power Broker Winners and Finalists 
---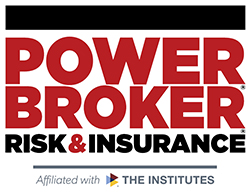 What is a Power Broker? 
A Risk & Insurance Power Broker® is an individual who stands out among their peers for the exceptional client work they have delivered over the past year. While brokers play many key roles in the insurance industry and risk profession, a Power Broker® award recognizes problem solving, customer service and industry knowledge. 
Our goal is to broadly recognize and promote outstanding risk management and customer service among the brokerage community. 
Who selects the winners? 
Power Brokers are selected by risk managers based on the strength of the testimonials they provide to a team of 15 Risk & Insurance editors and writers.