Aon Broker Kate Simons Delmedico Recognized as a 2023 Agriculture Power Broker
Kate Simons Delmedico, Managing Director, Aon

The food manufacturing space is a difficult one to place when the subject is property insurance. That's where Kate Simons Delmedico demonstrates her value to her clients.
One client, Ardent Mills, has flour manufacturing facilities in 50 locations, including Puerto Rico and Canada. In just one example, it has mills along the mighty Mississippi, which we know can flood.
Gloria Brosius, director of insurance and risk management, said she and her team were expecting premium increases of about 10% at renewal, given how difficult property markets have been.
Instead, Delmedico delivered a seamlessly built property program with only a 1% increase in rates. Brosius said: "She helps us evaluate our exposures and communicate that to the underwriters so we can relate a good story, instead of just talking about the negatives of the program."
For another food manufacturing client, which suffered a large loss right before its 2020 renewal, Delmedico spent years paring down the resulting premium increases from carriers. Part of that strategy included creating a captive, which, combined with other risk transfer options and strategies, helped to reduce the company's overall risk transfer expenditures by more than $1 million.
Ian Ascher, executive director of global risk management, Jones Lang LaSalle, added, "I think her knowledge is really broad. She has taken the time to not only understand JLL's operations, but she has also taken the time to understand my role and my objectives."
2023 Agriculture Power Broker Winners and Finalists
---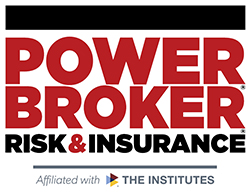 What is a Power Broker?
A Risk & Insurance Power Broker® is an individual who stands out among their peers for the exceptional client work they have delivered over the past year. While brokers play many key roles in the insurance industry and risk profession, a Power Broker® award recognizes problem solving, customer service and industry knowledge.
Our goal is to broadly recognize and promote outstanding risk management and customer service among the brokerage community.
Who selects the winners?
Power Brokers are selected by risk managers based on the strength of the testimonials they provide to a team of 15 Risk & Insurance editors and writers.