Aon Broker Julie Theirl Recognized as a 2023 Public Sector Power Broker
Julie Theirl, Executive Vice President, Aon
Five years ago, Julie Theirl began the extensive process of creating a public sector claims database, with a big focus on sexual abuse and molestation claims.
In that same time, California lengthened the statute of limitations of reporting, so now SAM claims dating as far back as the 1970s could impact her clients.
Luckily, her database is continuing to prove effective: "Because of Julie, I have a shortlist of attorneys trained in defending nuclear verdicts [relating to SAM claims]. That's a brand-new thing for us," said Martin Brady, executive director, Schools Insurance Authority.
"She has a servant's heart and works with passion for the betterment of us all."
Her data-collecting days are far from over, as Andy Sells, executive director, ACWA JPIA, noted. The idea with the latest claims data collection is to show where claims losses are hurting public entities.
"Anytime a $20 million claim comes up against a school, that's $20 million less for teachers, books," Sells said. "She understands our risks and what we're trying to do, and she understands the challenge to get things moving."
Barbara Gliszczynski, risk manager, City of Henderson, entered into public sector risk management about two years ago. Theirl mentored her through that that transition.
As someone who works closely on SAM claims in public schools, Theirl was able to translate that for the city when Gliszczynski needed to develop and implement a plan.
"She gave me the assistance and guidance through her other clients' programs so that I had the examples to build my own."
2023 Public Sector Power Broker Winners and Finalists 
---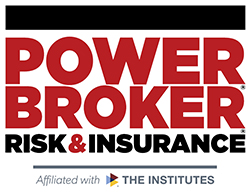 What is a Power Broker? 
A Risk & Insurance Power Broker® is an individual who stands out among their peers for the exceptional client work they have delivered over the past year. While brokers play many key roles in the insurance industry and risk profession, a Power Broker® award recognizes problem solving, customer service and industry knowledge. 
Our goal is to broadly recognize and promote outstanding risk management and customer service among the brokerage community. 
Who selects the winners? 
Power Brokers are selected by risk managers based on the strength of the testimonials they provide to a team of 15 Risk & Insurance editors and writers.