Aon Broker Julie Theirl Recognized as a 2020 Public Sector Power Broker
Julie Theirl, SVP, Education | Public Sector | Pooling, Aon
Julie Theirl has a combination of skills, according to Martin Brady, executive director, Schools Insurance Authority. On one hand, she is technically gifted with sharp analytical skills. But "that's just the ticket into the stadium," said Brady. What keeps her clients in the seats is her communication and relationship-building skills.
Brady tasked Theirl with identifying what was driving his pool's losses. Theirl used her communicative skills to convince JPAs to voluntarily submit information on past sexual harassment claims. Then she built a general liability database detailing the types of abuse, the severity of potential claims and how much these claims could cost schools.
"This is the first time JPAs across the state have come together in this way," said Brady.
Juli Broyles, CEO, Strategic Research and Communications, knew she would also be impacted. "No one had ever done a massive examination of claims like that before.
Julie had to design from the ground up how to define, then slice-and-dice the data," she said. "Julie did a marvelous job in helping us get our hands around the size of this problem."
The database was espically helpful when California passed a law granting victims of childhood sexual assault more time to report abuse allegations and file suit.
"These laws are opening the liability exposure for schools in the state," said Christine Baker, principal consultant, Baker & Welsh, LLC Consulting. "So, with this exposure becoming greater, Julie helped to quantify the cost that could reach. I got to see firsthand how she thinks about risk and how she uses the data accessible to her."
Read Theirl's full story here.
2020 Public Sector Power Broker Winners and Finalists
---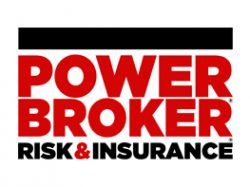 What is a Power Broker?
A Risk & Insurance Power Broker® is an individual who stands out among their peers for the exceptional client work they delivered over the past year. While brokers play many key roles in the insurance industry and risk profession, a Power Broker® award recognizes problem solving, customer service and industry knowledge.
Our goal is to broadly recognize and promote outstanding risk management and customer service among the brokerage community.
Who selects the winners?
Power Brokers are selected by risk managers based on the strength of the testimonials they provide to a team of 15 Risk & Insurance editors and writers.