Aon Broker Julia Fitzpatrick Recognized as a 2023 Technology Power Broker
Julia Fitzpatrick, SVP, Senior Account Executive, Aon
Julia Fitzpatrick started up with a new client in 2022, and they couldn't be more impressed.
"One of the first areas of improvement was related to a cyber business interruption claim."
The carrier's forensic accountants had kept the claim in review for more than a year. Fitzpatrick quickly pulled in the right Aon cyber lead expert in claims to get things moving.
"We were able to receive a payment of about $600,000 in July, and we are still actively working to get the remaining portion of the loss," explained the client.
For Sandra K. Little, risk management, SKL Risk Consultants LLC/DirecTV, Fitzpatrick has "an amazing ability to coordinate a jumbo program and is always expertly prepared to discuss matters in great detail."
When an entity Little oversaw separated from a larger entity, Fitzpatrick was tasked with creating its insurance program from the ground up in a matter of months.
"She was made aware of the change late Q4 of 2021 and had the program running by February 2022." In that time, Fitzpatrick brought in the right brokers and the right carriers, all while collecting the appropriate data for underwriting.
And now that the program has had time to gain a rhythm, Fitzpatrick is keeping up with it, making sure "she's still getting us the top-notch brokers and best pricing."
Throughout the process, Little said, Fitzpatrick catered to her client, and that set the standard.
"She's an infrequent commodity in this industry in the best of ways," said Little. "She's one of those people who are extremely intuitive … She can negotiate the landscape."
2023 Technology Power Broker Winners and Finalists 
---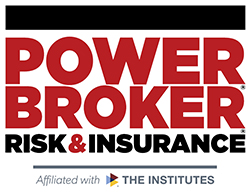 What is a Power Broker? 
A Risk & Insurance Power Broker® is an individual who stands out among their peers for the exceptional client work they have delivered over the past year. While brokers play many key roles in the insurance industry and risk profession, a Power Broker® award recognizes problem solving, customer service and industry knowledge. 
Our goal is to broadly recognize and promote outstanding risk management and customer service among the brokerage community. 
Who selects the winners? 
Power Brokers are selected by risk managers based on the strength of the testimonials they provide to a team of 15 Risk & Insurance editors and writers.