Aon Broker James Bennett Recognized as a 2023 Traditional Energy Power Broker
James Bennett, Senior Vice President, Aon
"James [Bennett] completely restructured our liability insurance during the year," said the treasurer of one client company.
"He took a bifurcated and complicated structure and repositioned our GL and casualty programs to be inclusive, covering a variety of items for which we had previously had to carry separate policies at significant cost. He was also able to add capacity in five new markets, which allowed us to increase our tower from $75 million to $1 DD million. Overall. he allowed us to save 34% year over year in our casualty coverage while avoiding some of the previous issues we had around claims in our bifurcated approach with a previous broker."
A new insurance manager at another client company celebrated the fact that "James and his team stepped up when I took over the role despite [my having] no prior insurance risk management experience. We also had a new treasurer and CFO, neither of them with any insurance experience. In essence. we started with zero insurance experience throughout the company. He advised and guided us all the way."
Most notably, that meant four renewals. "James was instrumental in each," said the insurance manager.
"He displayed superior knowledge around policy terms and program structure. He provided invaluable insight and history of our program prior to me taking the reins. He had in-depth knowledge of past. current and future market conditions for our industry. That resulted in us being oversubscribed for each renewal. which allowed us to make strategic decisions around procuring comprehensive coverages."
2023 Traditional Energy Power Broker Winners and Finalists
---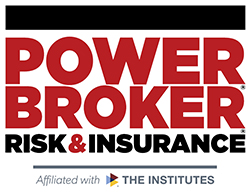 What is a Power Broker?
A Risk & Insurance Power Broker® is an individual who stands out among their peers for the exceptional client work they have delivered over the past year. While brokers play many key roles in the insurance industry and risk profession, a Power Broker® award recognizes problem solving, customer service and industry knowledge.
Our goal is to broadly recognize and promote outstanding risk management and customer service among the brokerage community.
Who selects the winners?
Power Brokers are selected by risk managers based on the strength of the testimonials they provide to a team of 15 Risk & Insurance editors and writers.