Aon Broker Don Giordano Recognized at a 2023 At Large Power Broker
Don Giordano, Senior Vice President, Aon
A solution developed last year by Don Giordano surprised even a veteran risk manager: "It wasn't something that I had thought of before," they said. It resulted in lower costs and improved market relationships for the client. But it started with Giordano's deep dive into the business itself, the risk manager said.
"The key to Don's success is the time investment he has made to understand our business goals and relationships with markets that have a keen interest in the type of risks associated with our company," the risk manager said.
In addition to creativity, clients also cite Giordano's passion "He cares about his work product, and he cares about what he's putting forth," said a risk adviser for public and private REITs. "I don't think I can say that for every single broker I work with."
The risk adviser credited Giordano with helping deal with capacity issues, rate inconsistency and increased tightening during the 2022 renewal cycle "In my opinion, Don just crushes it for us, and I'm pretty hard on brokers every day," the adviser said.
Giordano's work was particularly valuable for one of the adviser's most important clients. "They purchase an extremely high limit of umbrella, which in the current state of the umbrella/excess market is no small task to complete and establish a binding tower," the adviser said.
"Don, through relationships and strong market acumen has delivered flat or single digit increases to our mutual client for the past three renewal cycles, manipulating the structure to best serve the account."
2023 At Large Power Broker Winners and Finalists
---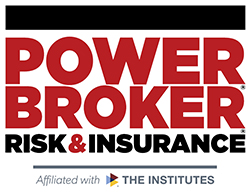 What is a Power Broker?
A Risk & Insurance Power Broker® is an individual who stands out among their peers for the exceptional client work they have delivered over the past year. While brokers play many key roles in the insurance industry and risk profession, a Power Broker® award recognizes problem solving, customer service and industry knowledge.
Our goal is to broadly recognize and promote outstanding risk management and customer service among the brokerage community.
Who selects the winners?
Power Brokers are selected by risk managers based on the strength of the testimonials they provide to a team of 15 Risk & Insurance editors and writers.