Aon Broker Corey Lewis Recognized as a 2022 At Large Power Broker
Corey Lewis, Managing Director, Aon
Few insurance policies are as complex as investment tax credit (ITC). That's why Corey Lewis' expertise is invaluable to his clients.
For one client, he placed a $100-million-plus hybrid ITC and representations and warranties policy to cover a large-scale solar utility project in Texas.
After approaching more than one dozen tax insurance markets to gauge interest and extensive discussions to explain the underlying risks, he secured the coverage at a competitive price and low retention. This highly-specialized and complex policy enabled the tax equity investor to invest in the project. 
Lewis also placed a $37 million ITC policy with a seven-year term that insured the fair market value of the project concerned and that the tax basis of the ITC eligible property would be respected by the Internal Revenue Service. 
Within this, he drafted policy language that outlined the specific and appropriate covered tax positions to reflect the concerns of the various parties involved.
As well as achieving considerable cost savings, a lower retention, and favorable terms and conditions for his client, Lewis also implemented an innovative payment structure where the policy was paid for each time a project was placed into service.
A client said: "Corey is the best. He knows his stuff inside out, which, believe me, is no mean feat given the complexity and specialism of the niche field he works in."
2022 At-Large Power Broker Winners and Finalists 
---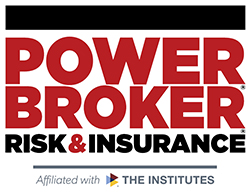 What is a Power Broker? 
A Risk & Insurance Power Broker® is an individual who stands out among their peers for the exceptional client work they delivered over the past year. While brokers play many key roles in the insurance industry and risk profession, a Power Broker® award recognizes problem solving, customer service and industry knowledge. 
Our goal is to broadly recognize and promote outstanding risk management and customer service among the brokerage community. 
Who selects the winners? 
Power Brokers are selected by risk managers based on the strength of the testimonials they provide to a team of 15 Risk & Insurance editors and writers.