Aon Broker Collin Breeney Recognized as a 2022 Technology Power Broker
Collin Breeney, Vice President and Team Leader, Aon
Some brokers push for lower premiums. Others boast technical expertise. Collin Breeney brings both strengths to the table, said a risk manager who relied on Breeney to handle a difficult renewal.
"He can do it all," the risk manager said. "It's like I can throw anything at him."
The challenge last year was a D&O renewal in the face of a hardening market and an open securities claim, the risk manager said. Her company had budgeted a 50% increase.
By negotiating layer by layer with carriers, Breeney brought it down to 30%.
"Even though we still got an increase, it was much better than the marketplace," the risk manager said. "He just rolled up his sleeves and went after it as if it were his money."
Another client expecting an increase for D&O coverage ended up with a decrease of 50%. The company appears to have been dinged in the past for things that did not affect it. Breeney drilled down into the account and aggressively marketed it to carriers.
"At the end of the day, we got an exceptional quote from a solid market," the risk manager said.
While the savings were important, so was the impression made on C-level executives, who can be skeptical about claims of a hard market.
"I'd wager our program is second to none, and we couldn't have done it without his help," the risk manager said of Breeney.
2022 Technology Power Broker Winners and Finalists
---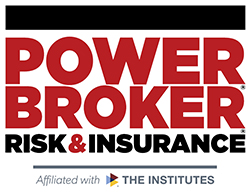 What is a Power Broker?
A Risk & Insurance Power Broker® is an individual who stands out among their peers for the exceptional client work they delivered over the past year. While brokers play many key roles in the insurance industry and risk profession, a Power Broker® award recognizes problem solving, customer service and industry knowledge.
Our goal is to broadly recognize and promote outstanding risk management and customer service among the brokerage community.
Who selects the winners?
Power Brokers are selected by risk managers based on the strength of the testimonials they provide to a team of 15 Risk & Insurance editors and writers.