Aon Broker Carol Ungaretti Recognized as a 2023 Workers' Comp Power Broker
Carol Ungaretti, Managing Consultant, U.S. Casualty Claims, Aon
Carol Ungaretti understands that each worker's return-to-work journey is different. Some may be struggling with comorbidities, while others may be experiencing fear over their injuries. Still, she's eager to help clients work with their injured employees to find the right solution and get them back on the job.
Her approach goes beyond the "typical" quarterly claims reviews. Alongside her team, she partnered with TPAs and occupational medicine providers to implement an innovative system that captures an injured worker's thoughts surrounding their return-to-work early on in the claim.
"It's a great program that I haven't seen done any other way," one client who has used the program said. If the program detects any issues, clients can intervene early on in the workers' compensation process, hopefully preventing any issues from spiraling out of control.
"She comes up with a lot of solutions for our challenges," one client said. "She's very tenacious and is almost more eager to close a claim than we are."
Clients consistently lauded Ungaretti's willingness to develop custom solutions for their workers' comp challenges. She's worked with carriers to develop custom COVID-19 claims handling protocols and has helped clients leverage their data to find claims closure solutions: "We lean on her a lot for a lot of different things, and she's always willing to help coordinate, organize and honestly respond in a timely manner."
2023 Workers' Comp Power Broker Winners and Finalists
---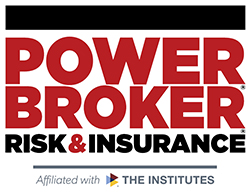 What is a Power Broker?
A Risk & Insurance Power Broker® is an individual who stands out among their peers for the exceptional client work they have delivered over the past year. While brokers play many key roles in the insurance industry and risk profession, a Power Broker® award recognizes problem solving, customer service and industry knowledge.
Our goal is to broadly recognize and promote outstanding risk management and customer service among the brokerage community.
Who selects the winners?
Power Brokers are selected by risk managers based on the strength of the testimonials they provide to a team of 15 Risk & Insurance editors and writers.