Alliant Insurance Services Broker Robert Rochelle Recognized as a 2022 Traditional Energy Power Broker
Robert Rochelle, Vice President, Alliant Insurance Services
If you're in the middle of a merger or acquisition Robert Rochelle and his team at Alliant are the brokers for you.
"Our team at Alliant, has been instrumental in our acquisition efforts. They helped us scope out a broad suite of insurance coverage based on an acquisition we were evaluating earlier in 2021 despite limited insurance underwriting details and data," the head of business development at one client company said.
That was tricky, the client explained, "because we were effectively asking carriers to insure things that we didn't own or control yet. We thought we would have time to get more insurance underwriting details and data before closing the acquisition and placing the remainder of the coverage, but the seller was wholly unhelpful in that regard. Nevertheless, Robert and his team, our team, were still able to get multiple carriers involved on a short timeline in a competitive process, ensuring we had the coverage we needed at attractive rates."
Driven by the volatility in prices for hydrocarbons over the past two years, 2021 was an active year for mergers and acquisitions in the traditional energy sector.
Rochelle was recognized for his close involvement in the due-diligence process for several clients. That ranged from environmental evaluations to human resources implications for both acquisitions and divestitures, and from the granularity of policy language to strategic level of enterprise risk management.
2022 Traditional Energy Power Broker Winners and Finalists
---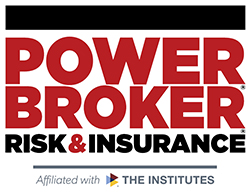 What is a Power Broker?
A Risk & Insurance Power Broker® is an individual who stands out among their peers for the exceptional client work they delivered over the past year. While brokers play many key roles in the insurance industry and risk profession, a Power Broker® award recognizes problem solving, customer service and industry knowledge.
Our goal is to broadly recognize and promote outstanding risk management and customer service among the brokerage community.
Who selects the winners?
Power Brokers are selected by risk managers based on the strength of the testimonials they provide to a team of 15 Risk & Insurance editors and writers.