Alliant Insurance Services Broker Matt Malkin Recognized as a 2023 Employee Benefits Power Broker
Matt Malkin, Senior Vice President, Alliant Insurance Services
Matt Malkin's proactive approach to lowering costs has paid off for his clients this year. The rising costs of health care benefits are impacting many employers. A new client came to Malkin after facing significant compensation challenges with its workforce. The client was struggling with a double-digit increase in its medical benefits and wanted to find creative solutions to help its diverse, remote employee population.
Malkin analyzed utilization and demographics to find general health trends and dove into ways to help boost the offering from social determinants of health and DEI perspectives.
The client described how Malkin resolved their rate challenges: "When he learned about our 19% increase on the medical renewal, he immediately took the data to his team to perform an internal analysis of our claims on the fully insured policy. His findings led to negotiations with our current medical carrier, who brought the medical renewal from a 19% increase down to a 4% increase. He acknowledged the 4% was more than what his analysis justified and was able to get us a deal with BCBS with a premium decrease of 4% to current."
After negotiating this premium reduction for his client, Malkin moved on to future planning. Proactively working to get ahead of next year's costs, he has formulated an ongoing strategy with creative ideas, including further funding alternative arrangements, virtual primary care options and a host of other tactics.
2023 Employee Benefits Power Broker Winners and Finalists
---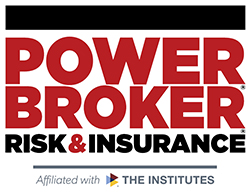 What is a Power Broker?
A Risk & Insurance Power Broker® is an individual who stands out among their peers for the exceptional client work they have delivered over the past year. While brokers play many key roles in the insurance industry and risk profession, a Power Broker® award recognizes problem solving, customer service and industry knowledge.
Our goal is to broadly recognize and promote outstanding risk management and customer service among the brokerage community.
Who selects the winners?
Power Brokers are selected by risk managers based on the strength of the testimonials they provide to a team of 15 Risk & Insurance editors and writers.