A Market in Transition: How to Manage Coverage Disparities as Carrier Appetites Curb
For those working to effectively manage tough-to-insure risks, focusing on risk control fundamentals and partnering with a carrier that offers capacity and resources can help strategically mitigate exposures.
White Paper Summary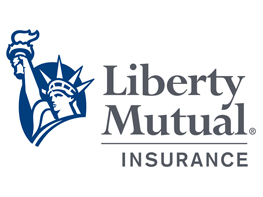 Broadly speaking, commercial insurance is experiencing what some experts see as a significantly transitioning market. Threats of recession, increasingly frequent and severe weather, supply chain problems, and labor market fluctuations are just some of the factors altering the appetites of insurance carriers and creating disparities in terms, pricing, and conditions.
"The [commercial insurance] industry's traditionally been a bit cyclical," said Kevin Smith, president, Global Risk Solutions (GRS) North America, Liberty Mutual. "When you're in a hard market — which traditionally is tightening terms, higher pricing — you generally have a pretty high degree of consistency with markets."
"In a soft market cycle, carriers tend to get a little more competitive — pricing gets softer, terms open up."
As the current insurance market overall finds itself at the tail end of a firm market and enters a transitioning market, buyers may encounter more disparity across coverages and insurers, with marked differences in individual lines, appetite, and capacity.
It's a complex situation, but buyers and brokers can find ways to navigate these inconsistent markets.  By understanding the main drivers and key lines affected and partnering closely with their insurance carriers and brokers, businesses can develop appropriate risk mitigation strategies that help manage potential exposures and bridge pricing and capacity gaps.

To learn more about Liberty Mutual Insurance, please visit their website.
Liberty Mutual Insurance offers a wide range of insurance products and services, including general liability, property, commercial automobile, excess casualty and workers compensation.