2024 Power Broker Application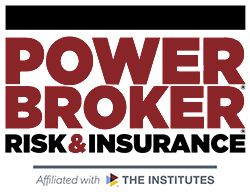 Please be sure to review the Power Broker award information before completing this application. It will help you fill out this form.
Important Note Regarding Confidentiality: We are very conscious of the sensitive nature of the information provided. Client references listed on applications and contacted by judges may choose to be on or off the record. This includes the client name, company name and additional identifying information. All other information on the application will be considered on-the-record unless specified otherwise.
This online form CANNOT BE SAVED. Once you start your application you will need to finish it. We suggest you download and use this worksheet and copy the information into the online form. If any changes are needed after you have submitted, please contact Kris Kaloupis ([email protected]) and let her know what needs to be changed.
Application deadline: October 20, 2023.
---