What Will It Take for Companies to Withstand Today's Growing Economic Volatility?
Though a potential global recession looms on the horizon, there is still much risk management teams can do to chart a course forward.
White Paper Summary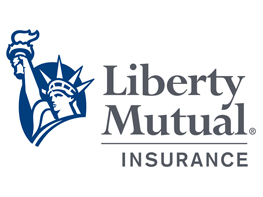 Each day brings news of heightened geopolitical tensions, record-level inflation and extreme climate events that make it more challenging than ever for businesses to envision, let alone plan, for the future.
The simultaneous convergence of multiple economic stressors is testing the resiliency of businesses of every size: "We have never had inflation, recession, pandemic, supply chain issues, social inflation and labor shortage all at the same time," Matthew Moore, executive vice president and president of underwriting for Liberty Mutual Global Risk Solutions, said, reflecting on his career in insurance.
As companies brace themselves for what U.S. Federal Reserve Chairman Jerome Powell described as "some pain" that will surely come with the Fed's efforts to curb rising inflation, insurance can play a leading role in softening the blow. Whether that means using insurance to free up capital for other uses, minimizing liabilities, or just supporting the basic function of providing the stability companies need to operate amidst uncertainty.
Just how much companies will have to alter their operations to weather the storms ahead is difficult to forecast. But as the risk environment continues to shift, meeting those challenges will require close collaboration and careful planning.
"It has never been more important for brokers, buyers and carriers to work together to develop smart solutions that strategically manage and mitigate risk," Moore said. "Insurance can offer solutions."

To learn more about Liberty Mutual Insurance, please visit their website.
Liberty Mutual Insurance offers a wide range of insurance products and services, including general liability, property, commercial automobile, excess casualty and workers compensation.