Why Insureds Seeking Life Sciences Coverage Can Benefit From Elevating Company Best Practices
When it comes to securing life science coverage, the product may not matter as much as you think.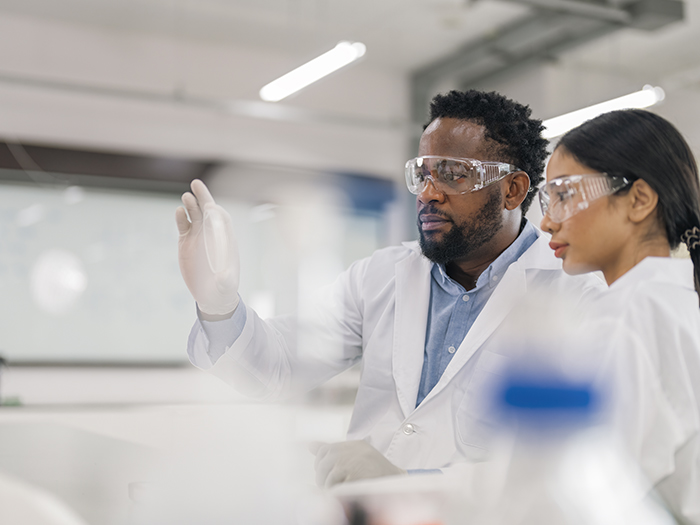 When medical device, pharmaceutical and other life science companies consider their liabilities, concerns over product safety, potential recalls or contamination and the potential for patient injury are front and center.
Encompassing basically everything the FDA regulates save for food and tobacco, life sciences products can include everything from drugs that are in clinical trials to medical devices. These companies and the goods they bring to market are critical for people's health, but if something is damaged or causes an adverse event, it could cost companies millions of dollars in litigation.
In today's legal environment, where social inflation has driven ever-higher jury verdicts, insureds and their agents and brokers might think it's important to highlight what controls they have for any high-hazard products in order to appeal to potential insurance carriers. But it's not always complex, high-hazard products that result in costly legal entanglements.
Simpler products, too, come with risks and can be hit with litigation. High-hazard products tend to be tightly regulated, and some of the exposures they face are reduced since they're so tightly monitored. Low-hazard products may not receive the same attention to detail.
"Some of the largest losses in the years that I've been in this industry segment have been things like latex gloves, toothbrushes and ice packs," said Brad John, head of life sciences with The Hartford.
"Those are not the things that people really think about when they think about high-hazard products within the life science space."
That's why, no matter the product, it's important for life sciences companies to emphasize their strong reputations in addition to what operational controls they have in place when seeking insurance. Cultivating strong corporate responsibility and environmental, social and governance (ESG) practices can help insureds get ahead of potential liability claims.
How Social Inflation Has Affected Life Sciences Companies
Social inflation has long been a challenge for corporations. Companies facing product liability lawsuits are being hit with ever-growing verdicts as socially conscious jurors seek to challenge companies they perceive as having wronged the public.
One prime example: opioid litigation. Over the past few years, jury verdicts in lawsuits involving the opioid epidemic have reached into the millions. Johnson & Johnson, for example, was ordered to pay $572 million to the state of Oklahoma for its role in the crisis.
Life sciences companies have always managed the risks of costly litigation. With high-hazard products, a patient injury could be severe and the ensuing litigation could be costly, but in recent years, social inflation has caused those costs to increase — even for less severe claims.
"It's always been a severity-driven business. If you think about the injury potential associated with these types of products, we've always had that dynamic," John said.
Why a Sparkling Reputation Is a Stellar Risk Management Strategy
One way life sciences companies can manage the effects of social inflation is through reputation management. Illustrating good corporate governance, a commitment to ESG principles and a record of supporting the communities their products are supposed to help can go a long way toward building goodwill with jurors. Underwriters are scrutinizing potential insureds' reputations as a means of risk management.
"Companies are always cognizant and aware of their reputation, but historically they have thought of it more from a business reputation," John said.
"If we see a lot of negative chatter about the company — whether that's from a regulatory perspective, social media or other means whatever — that's going to make us pause."
Carriers are looking for companies that go above and beyond in keeping up with regulatory controls and committing to their communities.
Ever-shifting regulations — especially as the COVID-19 pandemic continues to evolve — can put a company at risk. New telemedicine concerns and the management of COVID regulations when the federal Public Health Emergency declaration ends in May are just two areas where life sciences companies may need to manage shifting regulatory concerns.
Investing in ESG measures and tracking progress with measurable goals can help life sciences companies demonstrate their commitment to doing good as well as creating critical products. A demonstrable commitment to ESG goals can show juries that a company is a good corporate citizen, potentially reducing jury awards.
"Primarily, that's in the form of operational measures, and then commitment to the community, and in particular the community where that litigation may be occurring," John said.
Partnering With a Carrier That Understands Your Story
The Hartford takes a holistic approach to life science underwriting. With a full suite of P&C, professional liability, auto, workers' comp and other products, they're well suited to meet each and every insurance need a life science company may have. With so many products, they're able to eliminate gaps between carriers, and their extensive knowledge of the regulatory environment allows them to offer effective coverage for today's concerns.
"We continually work towards broadening the breadth and depth of the enterprise with respect to the industry," John said.
In its underwriting process, The Hartford's life science team considers not only whether a company is staying abreast of regulations and following the best practices for a particular product but also whether they are a good corporate citizen.
Its underwriters have a broad appetite and a keen eye for how company organization, program structure and claims history might affect future losses — allowing some insureds to find coverage for products that others in the market are hesitant to take on.
"That's a key tenet of how we underwrite," John said. "You can potentially have better outcomes if you can tell that story well and demonstrate how you're doing it and how what you're doing goes above and beyond."
In addition to caring about both a company's story and the quality of its products, The Hartford offers key risk management services to help life sciences clients tackle potential claims. They've built a number of relationships with external legal counsel and are able to offer support services to help avoid or minimize litigation. They also work with regulatory experts to ensure clients understand how ever-shifting regulation affects their businesses.
​​"What really matters when you're talking about litigation in front of a jury of your peers is how you can demonstrate where you've taken strong actions in these areas," John said. "We're able to bring those relationships to bear to support our customers."
To learn more, visit: https://www.thehartford.com/business-insurance/biotech-life-science-insurance.  
The Hartford Financial Services Group, Inc., (NYSE: HIG) operates through its subsidiaries, including the underwriting company Hartford Fire insurance Company, under the brand name, The Hartford®, and is headquartered in Hartford, CT. For additional details, please read The Hartford's legal notice at www.thehartford.com.
Links from this site to an external site, unaffiliated with The Hartford, may be provided for users' convenience only. The Hartford does not control or review these sites nor does the provision of any link imply an endorsement or association of such non-Hartford sites. The Hartford is not responsible for and makes no representation or warranty regarding the contents, completeness or accuracy or security of any materials on such sites. If you decide to access such non-Hartford sites, you do so at your own risk. 


This article was produced by the R&I Brand Studio, a unit of the advertising department of Risk & Insurance, in collaboration with The Hartford. The editorial staff of Risk & Insurance had no role in its preparation.
The Hartford is a leader in property and casualty insurance, group benefits and mutual funds. With more than 200 years of expertise, The Hartford is widely recognized for its service excellence, sustainability practices, trust and integrity.