News + Notes: Gallagher Acquires Buck for $660 Million, FinTech Firms Combat Human Trafficking and More
The latest announcements, partnerships and products that will have an impact on the insurance industry today.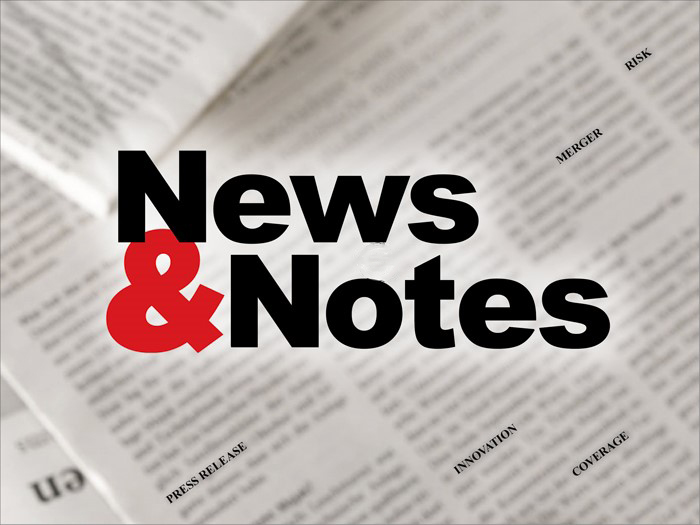 Global Insurers Responsible for $900 Million in Lawsuit by Chapecoense Crash Victims
An English court ruled against many of the world's largest reinsurers, led by Tokio Marine Kiln Syndicates Limited, in their effort to thwart litigation brought in Miami by victims of the 2016 Chapecoense air disaster.
The lawsuit arises from the tragic events of November 28, 2016, when an airplane carrying the Brazilian Chapecoense soccer team, team directors, journalists and crew members crashed in a mountainous region near the international airport serving Medellín, Colombia.
In December 2020, the victims reached an $844 million settlement with the airline that carried the team. Following the settlement, the victims' attorneys, Miami-based Podhurst Orseck, asserted claims in state court in Miami-Dade County against the airline's reinsurers, led by Tokio Marine, to hold them responsible for the victims' damages.
The reinsurers filed a separate lawsuit in London to enjoin the Miami proceedings.
The injunction secured by the reinsurers in March 2021 was lifted in London on December 21, 2022. Tokio Marine and the other reinsurers must compensate the victims for their costs and attorney's fees. The financial exposure of the reinsurers, which has grown to over $920 million including interest, is significant.
Steven Marks, counsel for the victims, stated: "The issuance of an anti-suit injunction on an ex parte basis regrettably delayed our quest for justice on their behalf, but after nearly two years of intensive litigation in England, we are gratified that the High Court of Justice correctly lifted the injunction on our clients' claims against the reinsurers. We look forward to continuing to work toward justice on behalf of our clients, and we hope that Tokio Marine and the other reinsurers have put in place sufficient reserves to cover their exposure."
Top FinTech and RegTech Firms Launch Platform to Prevent Human Trafficking
Freedom ID has been launched by a consortium of FinTech, RegTech, cybersecurity and identity providers from around the world, which have joined together to bring technology to the fight against human trafficking and provide support to individuals seeking safe passage and refuge.
Freedom ID, initially developed to help protect Ukrainian refugees, now aims to become the global standard in safeguarding vulnerable people displaced as a result of any crisis.
Zenoo's digital onboarding platform, which powers Freedom ID, focuses on capturing user information. The other FinTech partners provide identity verification solutions, enabling Freedom ID to conduct the necessary checks to prevent criminal activity.
The platform is designed to integrate other technologies and data sources and provide an easy-to-use solution for governments, NGOs and other organizations in their fight against human trafficking. It is free for use by social networks, accommodation hosts and volunteers helping to protect Ukrainians from these threats.
Stuart Watkins, Zenoo CEO, said: "Times of mass migration as refugees flee war are prime territory for highly sophisticated criminal organizations to take advantage of vulnerable women and children. By verifying the identities of accommodation hosts, we are reducing the risk of trafficking. On top of this, we know that millions of displaced refugees will move from one accommodation provider to another over the coming years, and this process of ID verification must continue in line with this."
Gallagher Announces Agreement to Acquire Buck for $660 Million
Global insurance brokerage, risk management and consulting services firm Arthur J. Gallagher has announced an agreement to acquire the partnership interests of BCHR Holdings LP, which does business as Buck.
Valued at $660 million, it is the firm's largest HR benefits acquisition to date.
Headquartered in Rolling Meadows, Ill., Gallagher provides these services in approximately 130 countries through its owned operations and a network of correspondent brokers and consultants.
Buck is a provider of retirement, HR and employee benefits consulting and administration services. The organization has a long history, dating back over 100 years, and a diverse client base of both size and industry. With over 2,300 employees, including more than 220 credentialed actuaries, Buck primarily serves customers throughout the U.S., Canada and the UK.
Under the agreement, Gallagher will acquire the partnership interests of BCHR Holdings and its subsidiaries for a gross consideration of $660 million, or approximately $585 million net of agreed seller-funded expenses and net working capital. Gallagher expects to fund the transaction via free cash flow and short-term borrowings.
Prior to expected expense synergies of approximately $20 million, Buck's pro forma adjusted trailing 12-month revenues and EBITDAC ending September 30, 2022, were approximately $280 million and $34 million, respectively. &
Peggy Fogarty is a business development and technical writing specialist. She is a graduate of the University of Arizona, where she received her master's degree in family and consumer sciences, and Rutgers University, where she received her bachelor's degree in anthropology and urban studies. She can be reached at
[email protected]
.