Legal Spotlight
The latest legal decisions impacting the insurance industry, including the fact that there remains no set standard for determining pollution exclusions.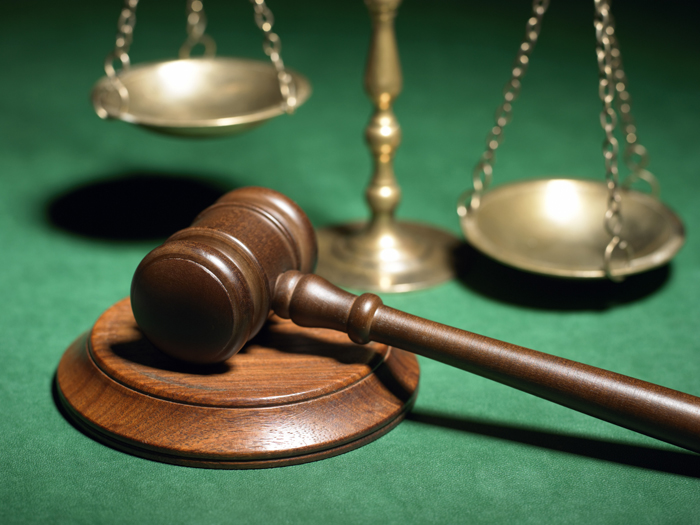 Insurer Need Not Cover Investigation Costs
On Feb. 28, 2012, the Department of Justice issued subpoenas to Braden Partners LP, doing business as Pacific Pulmonary Services (Braden), related to its sales practices and claims for payment from federally funded health care programs.
On March 9, Braden notified Twin City Fire Insurance Co., which had issued a general partners' liability policy, effective Aug. 15, 2011 to June 1, 2012. The insurer denied coverage for defense costs for the subpoenas, saying they did not constitute a claim under the policy.
Subsequently, on Aug. 21, 2013, Braden notified Twin City of a pending lawsuit by the Department of Justice alleging violations of the U.S. and California False Claims Acts. Although it continued to deny coverage based on policy exclusions, Twin City initially conceded the complaint constituted a claim.
It later reversed that decision, and even had agreed to advance defense costs, before changing its position again — this time to deny the notice was a claim under the policy and to assert that it was not "first made" because the DOJ complaint remained sealed and unserved.
In an April 3 decision, the U.S. District Court for the Northern District of California said that a claim had been made against the policy. It cited policy language that required "a judicial or other proceeding against a General Partner for a Wrongful Act in which such General Partners could be subject to a binding adjudication of liability for compensatory money damages or other civil
relief … ."
However, the court also ruled that the claim was not "first made" because the lawsuit had not yet been served, and that Twin City had no obligation to advance defense costs. The court ruled Braden could refile its complaint when the claim was "first made" due to service of a summons or similar document.
Scorecard: Twin City Fire Insurance Co. does not have to cover a company's defense costs related to potential violations of the False Claims Act.
Takeaway: Insureds should clarify whether their liability policies cover the costs during the investigatory phase of potential violations.
Pollution Exclusion Bars Coverage
In 2010, Energy Wise Inc. sprayed foam insulation into the Shrewsbury Mountain School in Vermont, which caused a school employee, Shirley Uhler, to suffer respiratory problems and other issues, according to court documents.
She and her husband filed suit against Energy Wise, alleging negligence and other issues, and Cincinnati Specialty Underwriters Insurance Co. agreed to defend Energy Wise under a reservation of rights.
The insurer, which had issued a commercial general liability policy to the company, then filed a court action seeking a judgment that it did not need to defend or indemnify Energy Wise due to the policy's "Total Pollution Exclusion Endorsement."
The Uhlers contended the exclusion was intended to protect against liability for "traditional environmental hazards" and that the insurer's "interpretation was so overbroad as to make the policy meaningless."
On appeal from a lower court decision that refused to dismiss the insurer's responsibility for defense and indemnification, the Vermont Supreme Court noted that courts have been split on the question of how to interpret the exclusion — whether it related only to injuries caused by traditional environmental hazards or caused by other potential toxins.
"We recognize that the 'broad nature of the pollution exclusion may cause a commercial client to question the value of portions of its commercial general liability policy,' " the court ruled on April 3. "Our role on review, however, is not to rewrite the policy. … [It] must be enforced as written."
It ruled that the "reasonable expectations" of Energy Wise that it would be covered for its typical work under the commercial general liability policy "cannot trump 'unambiguous policy language.' "
Scorecard: Cincinnati Specialty Underwriters Co. did not have to cover the bodily injury claims resulting from the spraying of foam insulation.
Takeaway: There remains no set standard for interpreting pollution exclusions. As the court noted, "to say there is a lack of unanimity as to how the clause should be interpreted is an understatement."
Dam Collapse Litigation Must Be Defended
On March 14, 2006, part of the Kaloko Dam in Kilauea, Kauai, Hawaii, collapsed, releasing more than three million gallons of water, causing extensive property damage and killing seven people.
James Pflueger, owner of the dam, sought damages and indemnification from the dam's previous owner, C. Brewer and Co. Ltd., whose subsidiary Kaloko Sugar Co. constructed the dam and an irrigation system in the late 1800s to irrigate sugar cane fields.
After Kaloko exited the industry, the dam fell into disrepair and it was eventually sold in 1987 to Pflueger. Before that, however, Brewer and its subsidiary, Kilauea Irrigation Co., accepted responsibility to operate, inspect, maintain and repair the dam and irrigation system.
Brewer sought a court ruling regarding obligations owed the company for lawsuits after the dam collapse from 17 insurance companies that had issued various policies. The March 27 ruling by the Supreme Court of the State of Hawaii applied only to the commercial general liability policy issued by James River Insurance Co., which had refused to defend Brewer for the Pflueger complaint.
After a lower court dismissed an obligation to defend or indemnify, an intermediate court reversed, saying the policy was ambiguous as to whether the dam was a premise covered by the policy. It remanded the case for more hearings. On appeal again, the state's high court ruled the dam was covered, even though it was not specifically listed on the Designated Premises Endorsement (DPE).
It ruled that the policy provided coverage "if the injury or damage arises out of the ownership, maintenance or use of a designated property."
Because one of the designated properties was the headquarters of Brewer, the damage and injury "relate to C. Brewer's 'use' of its corporate headquarters to make negligent business decisions."
It also noted that the DPE was "not sufficiently 'clear and unequivocal' to limit coverage" to a premises liability policy, which would have limited coverage to certain premises, because coverage included advertising injury, which would not occur on the designated premises.
Scorecard: James River must defend Brewer in the litigation claiming negligence resulting from the dam's structural integrity.
Takeaway: Business decisions made at a corporate headquarters may extend coverage to other locations, even if not specifically listed in the policy.
The late Anne Freedman is former managing editor of Risk & Insurance. Comments or questions about this article can be addressed to
[email protected]