Legal Roundup: Delta's Carbon Neutral Woes, Bank of America Faces Class Action and More
The latest legal filings and cases likely to have an impact on the insurance industry today.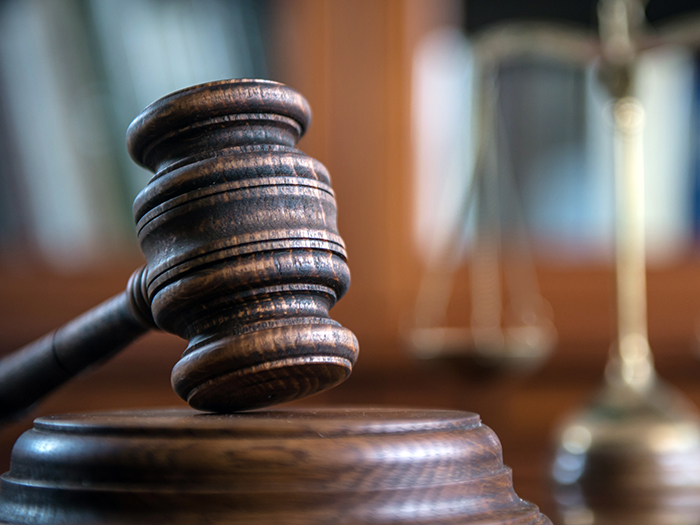 Sackler Family Regains Bankruptcy Protection From $6B Opioid Claims
The Case: OxyContin maker Purdue Pharma and its owners, the Sackler family, faced numerous lawsuits alleging that the aggressive marketing of OxyContin fueled the opioid addiction crisis.
In 2019, Purdue filed for chapter 11 bankruptcy.
"The Sacklers also faced litigation alleging they exacerbated the opioid crisis and took improper distributions from Purdue, which they deny," according to the Wall Street Journal.
A bankruptcy settlement was proposed that would resolve opioid-related lawsuits against the Sacklers for up to $6 billion, providing the family with immunity from current and future civil opioid lawsuits in exchange for funding opioid-abatement programs and compensation for those harmed by its products.
"A lower court ruled it was improper for Purdue Pharma's bankruptcy deal to block future opioid-related lawsuits against the Sackler family," according to NPR.
Scorecard: The Second U.S. Circuit Court of Appeals in New York has reinstated the bankruptcy settlement.
Takeaway: The ruling has implications for other companies facing mass litigation, as it affirms the power of bankruptcy courts to issue releases to entities that aren't in bankruptcy.
In addition to the $6 billion in payments, the Sackler family agreed to leave the opioid business.
The reorganization plan includes billions of dollars for victim compensation, opioid crisis abatement, and overdose rescue medicines, which is seen as the fairest way to resolve litigation​​.
Is Delta Airlines Really Carbon Neutral?
The Case: Delta's ads present "the Atlanta-based carrier as 'the world's first carbon-neutral airline,' " but plaintiffs in a recent proposed class action disagree, alleging "violations of state consumer protection laws and laws prohibiting unfair and fraudulent business practices," according to Reuters.
Plaintiffs filed in California federal court "on behalf of a California resident who bought Delta tickets to engage in 'more ecologically conscious air travel.' "
Scorecard: The case has recently been filed and has not yet reached a resolution.
Takeaway: Climate change activists increasingly target businesses in an effort to shift the world to a low-carbon economy.
Rather than make major procedural changes, companies try to reduce pollution through offsets, in which they buy credits in projects that reduce pollution.
"Global airlines have committed to 'net-zero' carbon emissions by 2050, partly through purchasing offsets which critics say do not lower actual emissions," reported Reuters.
"The cardholders also claim Bank of America broke federal law by failing to investigate fraud claims or summarily freezing tens of thousands of accounts."
Bank of America Faces Class Action for Pandemic Benefit Card Fraud
The Case: Bank of America cardholders filed a class action in California district court, alleging that it failed to follow the Electronic Fund Transfer Act and violated California's consumer privacy law.
Plaintiffs alleged that the bank, which is the payment card vendor for the state's unemployment program, "bungled its response to unauthorized transactions on unemployment and disability benefits cards in California during the pandemic," according to Reuters, issuing cards with outdated magnetic stripes instead of chip technology, exposing them to fraud.
A preliminary injunction prohibited the bank from freezing accounts and required it to investigate flagged transactions.
Scorecard: San Diego district Judge Larry Alan Burns ruled that "benefits recipients can move forward with a proposed class action lawsuit," according to Reuters.
Takeaway: Burns "dismissed claims that the bank violated California's Unfair Competition Law and that it breached its contract with the state," reported Reuters.
This isn't the first legal action against the financial institution's benefits payment card practices.
"Last year, Bank of America paid $225 million to two U.S. regulators to settle claims that its fraud detection program improperly froze thousands of benefits accounts in 2020 and 2021."
States Slam Telecom for Billions of Nuisance Robocalls
The Case: U.S. attorneys general from nearly every state and the District of Columbia filed suit in Phoenix district court against Avid Telecom, accusing the company of "making more than 7.5 billion robocalls to people on the national Do Not Call Registry," according to the Associated Press.
As per court papers, many of the calls are "scams designed to scare and harm consumers. Other robocalls may not be scams but are harassing, abusive, and illegal."
Plaintiffs seek a jury trial.
Scorecard: The case has recently been filed and has not yet reached a resolution.
Takeaway: Last year, 52 U.S. AGs convened the Anti-Robocall Multistate Litigation Task Force "to investigate and take legal action against telecommunications companies routing volumes of robocall traffic," according to the AP.
The resulting 141-page lawsuit details how "Avid Telecom used spoofed or invalid caller ID numbers, including more than 8.4 million calls that appeared to be coming from…the Social Security Administration, Medicare, Amazon and DirecTV, as well as auto warranties, employment and credit card interest rate reductions."
The suit alleges violations of the Telephone Consumer Protection Act and the Telemarketing Sales Rule, among other federal and state laws. &
Jared Shelly is a journalist based in Philadelphia. He can be reached at
[email protected]
.