Legal Roundup: COVID Vaccine Suit, Social Media's Impact on Mental Health and More
The latest happenings on the legal front that could have an impact on risk management and insurance.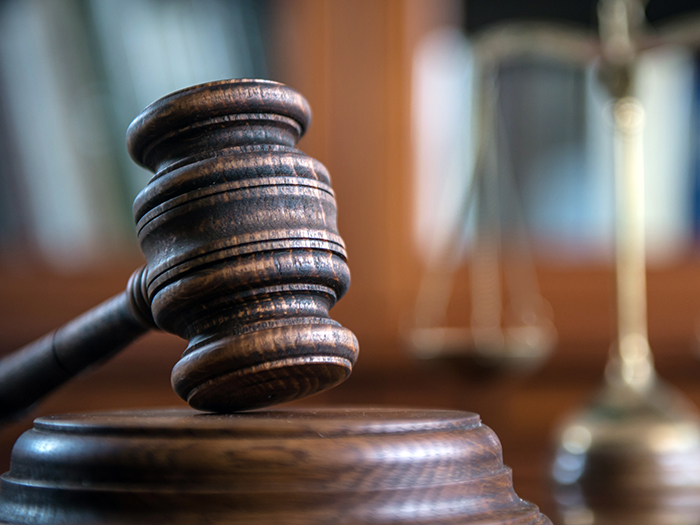 United Airlines Workers File $30M COVID Vax Class Action
The Case: Former United Airlines employees are claiming wrongful dismissal after they were fired for refusing to get COVID-19 vaccines.
The suit, filed in Cook County, Illinois Circuit Court, "asserts violations of the Genetic Information Non-Disclosure Act, through alleged wrongful conduct against the named plaintiffs and others following their objection to and request for religious accommodations against United's coronavirus vaccine mandate," according to the Cook County Record.
Scorecard: The case was recently filed and has not reached a resolution.
Takeaway: The case could help set a precedent for the legality of vaccination mandates by employers. In addition to asking for their jobs back, the plaintiffs want $30 million, arguing that "it has been shown that the vaccine does not prevent infection or transmission of the coronavirus," according to the Record.
Unvaccinated workers who weren't fired outright were put on indefinite unpaid furlough. The plaintiffs "assert there is still no real-world evidence that would establish the vaccines have had any impact on reducing the spread of the virus or the rate at which individuals are infected," according to the Record.
Are Social Media Algorithms Bad for Mental Health?
The Case: In a new legal twist, plaintiffs' attorneys for an upcoming case in Northern California district court plan to apply product liability law to social media algorithms. The proposed consolidated complaint accuses firms like Meta "of making products that can cause eating disorders, anxiety and depression," according to Politico.
Scorecard: Attorneys plan to file the complaint later this month.
Takeaway: With a potential for far-reaching consequences if the case is allowed to proceed, a ruling in favor of plaintiffs could change "how software is developed and regulated, and how the next generation of users experiences social media," according to Politico.
With an algorithm, "it is more difficult to prove that it directly caused harm. Legal experts even debate whether an algorithm can be considered a product at all."
The topic has been the subject of hearings on Capitol Hill, and an upcoming Supreme Court case could affect this upcoming filing. Justices will examine Section 230 of the 1996 Communications Act, which protects social media companies "by restricting lawsuits against the firms about content users posted on their sites," reported Politico.
Jury Awards $10 Million After Fatal Nightclub Shooting
The Case: Latronya Adams, mother of Orlando Willis, filed a suit in 2014 against Certain Underwriters at Lloyd's of London in the 22nd Circuit Court of St. Louis, Missouri.
The complaint stemmed from the Christmas 2010 shooting at the Pulse nightclub in St. Louis. Willis, age 16, was shot to death outside the club.
"In 2014, Adams settled with the nightclub's landlord for $1 million and a St. Louis judge awarded her $5 million at a bench trial. Adams filed suit later that year seeking to force the insurance firm to pay for damages," according to Fox2Now.
Scorecard: Jurors for the case have ordered the insurer to pay Adams $10 million.
Takeaway: Attorneys for the insurer argued that "the business owner's policy included an 'assault and battery' exclusion that allowed it to deny coverage," according to Fox2Now. Adams' attorneys argued that the insurer acted in bad faith by refusing to investigate and settle. Nine of 12 jurors voted in favor of the settlement.
McDonald's Shareholder Case Can Proceed
The Case: McDonald's shareholders filed suit in the Delaware Court of Chancery, claiming that former global chief people officer David Fairhurst "breached his oversight duties by allegedly acting in bad faith and ignoring signs of a toxic culture," according to Reuters.
Fairhurst, who served in the role from 2015-2019, pointed blame at the board of directors. He argued that Delaware judges hadn't previously monitored officers.
Scorecard: Delaware Vice Chancellor Travis Laster has ruled that the case can proceed to trial.
Takeaway: The court reached a landmark ruling in this derivative lawsuit.
According to Reuters, "Laster said that much of the day-to-day operations of a company are carried out by its officers and that arguing they have no oversight obligations would produce almost illogical outcomes."
After Stephen Easterbrook (initially named in the suit) became CEO of McDonald's, Fairhurst was hired as global chief people officer.
"Both were fired in 2019 in the wake of allegations of personal sexual misconduct," reported Reuters. "Easterbrook agreed in December to pay the company $105 million to settle allegations that he lied to cover up sexual relationships with employees. As a result, he was dismissed from the shareholder lawsuit." &
Jared Shelly is a journalist based in Philadelphia. He can be reached at
[email protected]
.