Legal Roundup: American Airlines Hit with Racial Profiling Suit, Ozempic and Mounjaro Lawsuit and More
The latest legal filings, including a suit against the makers of popular weight-loss drugs Ozempic and Mounjaro.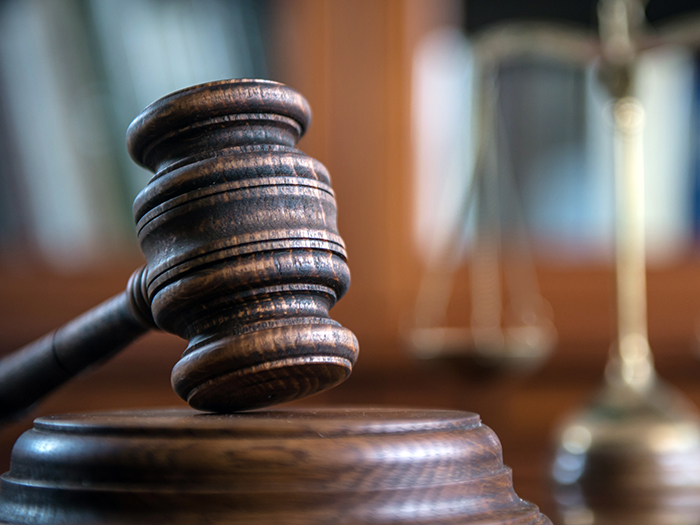 American Airlines Faces $23.5 Million Racial Profiling Lawsuit After Mask Refusal
The Case: American Airlines pilot Bahig Saliba has filed suit in Washington State district court, accusing Spokane International Airport and three security officers of racial profiling after Saliba refused to mask up during COVID-19 mandates in 2021.
"Saliba says he was exempt from wearing a mask because it would create a risk to workplace safety by diminishing his piloting ability and restricting his breathing," according to Business Insider. "The pilot says that one of the security officers stood 'in a threatening posture,' and the defendants berated him while not listening to his attempts to explain the exemption."
Saliba, who claims he was referred to as Middle Eastern, was indefinitely suspended without pay. He now seeks $23.5 million in damages. In the lawsuit, Saliba stated that he identifies as a white man despite his Middle Eastern heritage and never disclosed his ethnicity to the officers.
Scorecard: The case has just been filed and has not yet reached a resolution.
Takeaway: In an era of heightened sensitivities around racial and health matters, businesses must exercise caution, ensuring they handle such situations with care and due diligence.
Despite the fast-evolving nature of the COVID situation, businesses were still required to be explicit about their COVID-19 safety protocols. Any exemptions or special considerations should have been documented and communicated properly to avoid misunderstandings.
Judge Advances U.S. Antitrust Case Against Google
The Case: Since 2020, the U.S. Justice Department has been pursuing an antitrust case against Google, "accusing the $1.6 trillion company of illegally using its market muscle to hobble rivals," according to Reuters.
The DOJ claims the tech giant uses anti-competitive practices to maintain its dominance in search and ads. The DOJ also alleges that Google struck deals with phone makers to pre-load its search engine on devices, effectively stifling competition.
Scorecard: U.S. Judge Amit Mehta has allowed key U.S. antitrust claims against Google's search practices to proceed to trial.
Takeaway: This case is emblematic of the broader debate around Big Tech's influence and the appropriate bounds of its power. The upcoming trial will provide further clarity on what is deemed acceptable competitive behavior in the modern digital landscape.
The case is "the biggest challenge to the power and influence of Big Tech since it sued Microsoft Corp in 1998," according to Reuters, and the decision to allow the DOJ's claims to proceed to trial underscores the commitment of U.S. regulators to address potential monopolistic behaviors in the tech industry.
Eli Lilly, Novo Nordisk Face Ozempic, Mounjaro Lawsuit
The Case: Pharma giants Novo Nordisk and Eli Lilly are facing a lawsuit over their diabetes turned weight loss drugs, Ozempic and Mounjaro.
The plaintiff, Jaclyn Bjorklund, alleged in a filing submitted to Louisiana Western District Court that the companies failed to adequately warn about the potential risks of a rare flesh-eating genital infection linked to the drugs.
Borklund claims "her use of Novo's Ozempic (semaglutide) and Lilly's Mounjaro caused her to vomit so much that some of her teeth have fallen out," according to FiercePharma.
Yet, the popularity of these drugs has skyrocketed.
"With the increased use of these GLP-1 treatments — and as safety issues receive closer scrutiny — the companies have been quick to remind the public that GLP-1 drugs have been on the market for 15 years for Type 2 diabetes and for eight years for obesity," according to FiercePharma.
Bjorklund is seeking compensation for both past and future pain and suffering, as well as medical expenses, attorney fees, and court costs.
Scorecard: The case has recently been filed and has not yet reached a resolution.
Takeaway: The lawsuit accentuates the broader concern surrounding drug safety and the potential repercussions for pharmaceutical companies. It underscores the need for transparent communication about possible side effects and diligent post-market surveillance of drug reactions.
Sculptor's Dispute with Kevin Costner Heads to Trial
The Case: In the early 1990s, Hollywood actor Kevin Costner commissioned sculptor Peggy Detmers to create Lakota Bison Jump, an outdoor sculptural installation for his planned luxury resort, The Dunbar, near Deadwood in South Dakota. The large-scale artwork depicts three Lakota warriors chasing a herd of 14 buffalo off a cliff.
Detmers was promised $300,000 and royalties from reproductions of the sculpture to be sold at the resort — and a later deal promised that if The Dunbar wasn't built and the artwork not suitably displayed within 10 years, he would sell the piece, share profits with Detmers, and she would recover the copyright.
While The Dunbar project did not materialize, Costner utilized the land to develop "Ta'Tanka: Story of the Bison," a tourist attraction which features Detmers' sculpture.
Despite earning royalties from gift shop reproductions, Detmers took legal action against Costner in 2008, hoping to enforce their agreement about selling the sculpture. However, the circuit court and a subsequent appeal in the South Dakota Supreme Court ruled in Costner's favor.
The tides changed in 2021 when Costner decided to sell Ta'Tanka but retain and relocate the Lakota Bison Jump sculpture. Detmers renewed her claim, asserting that Costner must sell the artwork in tandem with the property.
Scorecard: The South Dakota Supreme Court has ruled in Detmers' favor, reinstating the copyright that had been dismissed. The case is remanded to the lower court, where it will go to trial.
Takeaway: This case serves as a cautionary tale for artists and their patrons, emphasizing the importance of clear, comprehensive agreements to avoid protracted legal disputes. The evolving plans and intentions of involved parties can affect contractual agreements. Businesses and individuals must anticipate potential shifts and plan accordingly. &
Jared Shelly is a journalist based in Philadelphia. He can be reached at
[email protected]
.