Willis Towers Watson Broker Paul Chirchirillo Recognized as a 2023 Traditional Energy Power Broker
Paul Chirchirillo, Executive Director, Willis Towers Watson
"Paul [Chirchirillo] has been an integral part of our successful renewal process for many years, but that was even more apparent in 2022," said one director of insurance.
"We were in the midst of negotiating our PD/Bl renewal at the same time that several large energy losses had begun impacting the insurance marketplace. By highlighting our ESG initiatives, focusing on positive engineering trends and working with long-term partnerships with insurers, Paul was able to obtain a favorable result in this tightening marketplace."
Some insureds only change brokers if they are dissatisfied, but it can be informative to put out feelers. One insurance manager did just that "as a health exercise," from which Chirchirillo won their business.
"We got a rate reduction even with an increase in overall limits," said the manager.
"Paul also got back several insurers that had taken a break from our program. Our previous broker had to boot them, and it was great to have them back on. Paul was able to present our risks in a way that fit their appetite."
Small companies often envy the size, scale and capital of the big firms, but size has its militating factors as well.
"We operate in areas of the world that are a challenge for many underwriters," said the director of insurance at one global firm.
"Capacity issues in the industry were particularly challenging this year, but Paul was able to find replacement markets for some of our program. He was able to differentiate us in a tough market among insurers who may have had a preconceived notion about us."
2023 Traditional Energy Power Broker Winners and Finalists
---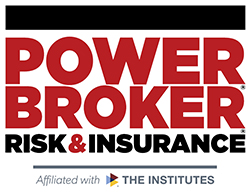 What is a Power Broker?
A Risk & Insurance Power Broker® is an individual who stands out among their peers for the exceptional client work they have delivered over the past year. While brokers play many key roles in the insurance industry and risk profession, a Power Broker® award recognizes problem solving, customer service and industry knowledge.
Our goal is to broadly recognize and promote outstanding risk management and customer service among the brokerage community.
Who selects the winners?
Power Brokers are selected by risk managers based on the strength of the testimonials they provide to a team of 15 Risk & Insurance editors and writers.