Marsh McLennan Agency Broker Kimika Dhara Recognized as a 2023 Private Client Power Broker
Kimika Dhara, Client Advisor, Marsh McLennan Agency
The claim for a smoke-damaged painting had been lingering for months before it was turned over to Kimika Dhara last summer.
Dhara went to work, resolved the claim and found new coverage after the old insurer declined to keep insuring the painting unless the owner moved it, said an assistant in the family office who represents the painting's owner. The owner did not want to move it: "Kimika just worked at it until we had a couple of choices," the assistant said.
Dhara's ability to come up with options in difficult coverage scenarios is appealing to other clients as well.
"To me, it's boring," said a client in Southern California. "But to her, it's a puzzle that she can't wait to put together, and when she does, she's so pleased for me."
Dhara maintains her enthusiasm even in the face of repeated coverage cancellations, said the client, who owns two homes in California and one in Washington state.
"She comes up with new options every time someone else says, 'No, we're not going to insure you anymore.' It's her attention to detail, but it's also that she cares," said the client, who trusts Dhara's advice implicitly. "Her recommendation is all I need."
Dhara's foresight also makes an impression on clients.
"Kimika has proven time and time again to be there when we need her," another client said, "to offer solutions to issues I might not have seen or contemplated and to push claims across the finish line on our behalf."
2023 Private Client Power Broker Winners and Finalists
---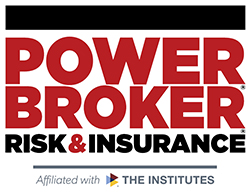 What is a Power Broker?
A Risk & Insurance Power Broker® is an individual who stands out among their peers for the exceptional client work they have delivered over the past year. While brokers play many key roles in the insurance industry and risk profession, a Power Broker® award recognizes problem solving, customer service and industry knowledge.
Our goal is to broadly recognize and promote outstanding risk management and customer service among the brokerage community.
Who selects the winners?
Power Brokers are selected by risk managers based on the strength of the testimonials they provide to a team of 15 Risk & Insurance editors and writers.