Marsh Broker Susannah Davis Recognized as a 2023 Construction Power Broker
Susannah Davis, Vice President, Client Executive, Marsh
"There's always a construction project in the pipeline," said Bryan McGann, insurance and risk manager at Queen's University in Kingston, Ontario. "There's always at least one or two on the go."
But it was a major $86 million project that kept Susannah Davis on her toes in 2022. A partial demolition and construction effort in a central location connected to other high-value buildings, the program was complex from its inception. Then the decision to use mass timber framing added another wrinkle.
Mass timber is generally considered a safe material, but because it's relatively new — combined with the fact that it's especially vulnerable during construction, when beams are exposed and fire safety measures are not yet installed — the premiums quoted were roughly 10 times more than the project managers had expected before the risk management team joined the conversation.
Davis worked extensively with her markets to assemble the necessary coverage at a price the university could afford. "I was a broker in a prior life," McGann said, "and what she pulled together was remarkable."
Meanwhile, in Quebec, the $2 billion government project of another of Davis' clients was due to close on the same day as the Queen's funeral — an unexpected holiday in Canada. To avoid cost overruns and meet lender agreements three days earlier, Davis worked with over 30 markets across multiple lines to execute placement in under 24 hours.
2023 Construction Power Broker Winners and Finalists
---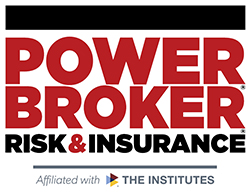 What is a Power Broker?
A Risk & Insurance Power Broker® is an individual who stands out among their peers for the exceptional client work they have delivered over the past year. While brokers play many key roles in the insurance industry and risk profession, a Power Broker® award recognizes problem solving, customer service and industry knowledge.
Our goal is to broadly recognize and promote outstanding risk management and customer service among the brokerage community.
Who selects the winners?
Power Brokers are selected by risk managers based on the strength of the testimonials they provide to a team of 15 Risk & Insurance editors and writers.