Marsh Broker Pamela McElroy Recognized at a 2023 At Large Power Broker
Pamela McElroy, Senior Vice President, Marsh
Ensuring a positive settlement outcome for a major claim is a challenge. But that's exactly what Pamela McElroy achieved. One of her client's employees filed a $10 million lawsuit against a vendor for negligence after they suffered a serious accident.
The client offered a $1 million contribution towards a settlement, contending that the vendor had majority liability. However, the vendor insisted on a 50:50 settlement split. Because the two parties couldn't agree, the vendor settled directly with the employee for $7.5 million and sought a contribution from McElroy's client.
The matter went to arbitration, with the judge ordering her client to pay a 50% split of the settlement value, citing a breach of contract. The client's insurer, which had initially defended it through arbitration maintaining that its contribution should be $1 million, also changed its position, denying coverage based on the breach of contract, which was a policy exclusion.
But McElroy argued on behalf of her client that none of the facts that had originally caused the insurer to offer $1 million towards the settlement had changed. Stating that if the insurer was willing to offer $1 million, based on the arbitration award, it should pay $3.5 million as no new facts had been presented to change the coverage trigger in the general liability policy. to which it later agreed.
"Pam brings national knowledge to our claim reviews, which is a value that is needed," said Tracie Anair, claims manager at telecom company, Consolidated Communications.
2023 At Large Power Broker Winners and Finalists
---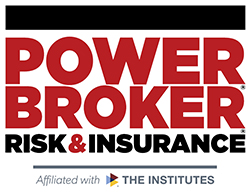 What is a Power Broker?
A Risk & Insurance Power Broker® is an individual who stands out among their peers for the exceptional client work they have delivered over the past year. While brokers play many key roles in the insurance industry and risk profession, a Power Broker® award recognizes problem solving, customer service and industry knowledge.
Our goal is to broadly recognize and promote outstanding risk management and customer service among the brokerage community.
Who selects the winners?
Power Brokers are selected by risk managers based on the strength of the testimonials they provide to a team of 15 Risk & Insurance editors and writers.