Lockton Broker Sean Gabay Recognized as a 2023 Real Estate Power Broker
Sean Gabay, Vice President, Lockton
Sean Gabay makes it his business to know his clients' business.
"Sean is involved with the board of directors, the residents and the management team throughout the year — and not just at renewal time," said Erich Hilgemeier, property manager, The Peninsula Condominium Association.
Gabay even sat on another client's board.
"Sean understands what it's like to run a building like ours," said Ralph Morales, property manager at Mei Condominium Association.
"He was an involved board member for many years. I strongly believe he comprehends the impact that having a strong insurance program has on a high-end building like the Mei."
That deep understanding coupled with a problem-solver's mindset translates into solutions for his clients.
"There have been dozens of risk solutions he brought to the table for Villa Regina," said John Fernandez, property manager for Villa Regina Condominium Association.
"Recently, we had an aggressive subrogation attempt by a carrier. Sean jumped in and successfully shepherded the process. His efforts and solution ultimately led to the subrogation claim being dropped. This not only benefits our association for the current year but also for five years to come, as the claim won't sit on our losses."
Hilgemeier sums it up: "Sean always seems to be coming up with new ideas and ways to lower our total cost of risk."
2023 Real Estate Power Broker Winners and Finalists
---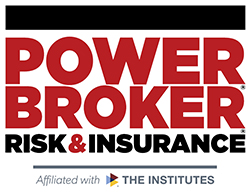 What is a Power Broker?
A Risk & Insurance Power Broker® is an individual who stands out among their peers for the exceptional client work they have delivered over the past year. While brokers play many key roles in the insurance industry and risk profession, a Power Broker® award recognizes problem solving, customer service and industry knowledge.
Our goal is to broadly recognize and promote outstanding risk management and customer service among the brokerage community.
Who selects the winners?
Power Brokers are selected by risk managers based on the strength of the testimonials they provide to a team of 15 Risk & Insurance editors and writers.