HUB International Broker John Watkins Recognized as a 2023 Private Client Power Broker
John Watkins, Account Executive, HUB International
John Watkins is something of a detective. For a client with a second home in a remote area, Watkins researched the local fire department's ability to respond to an emergency. The information he gathered shaved more than $5,000 from the client's premium.
"No one had looked at it before," said the insurance adviser for the client's family office. This adviser began working with Watkins in 2022 and was quickly impressed. "This was a very complex program, so I don't think just anyone could have handled it," they said. "He was very, very good."
Watkins identified gaps in coverage, benchmarked the family's coverage against the market and found alternate insurers to get more competitive pricing. "The client was very happy with the end result, the lowered premium, the gaps being closed, and just overall with how quickly the process went and how the information was very detailed and thorough."
Another family office called in Watkins when family members felt they were overinsured and underserviced on an account that involved multistate assets and several business enterprises. When Watkins identified how they could increase their coverage without much increase in premium, the family was happy with the results, said the family office CFO.
Family members also appreciated Watkins' enthusiasm and attentive service. In one instance, he arranged to meet the family so he could deliver license plates for a car they had just purchased. "He really does go out of his way," the CFO said.
2023 Private Client Power Broker Winners and Finalists
---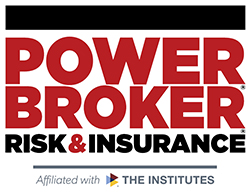 What is a Power Broker?
A Risk & Insurance Power Broker® is an individual who stands out among their peers for the exceptional client work they have delivered over the past year. While brokers play many key roles in the insurance industry and risk profession, a Power Broker® award recognizes problem solving, customer service and industry knowledge.
Our goal is to broadly recognize and promote outstanding risk management and customer service among the brokerage community.
Who selects the winners?
Power Brokers are selected by risk managers based on the strength of the testimonials they provide to a team of 15 Risk & Insurance editors and writers.