HUB International Broker Bradley Rutt Recognized at a 2023 At Large Power Broker
Bradley Rutt, Senior Vice President/ Cannabis Practice Leader, HUB International
Every little benefit you can give your client is key to being a top broker.
That was the case for Bradley Rutt, when his client, cannabis operator Parallel, approached him because it had a machine imported from China that was stuck in a Los Angeles port, and the team was unable to do anything with it because the instruction manual was in Mandarin.
Luckily for the client, Rutt was able to translate the manual and get the machine moved to the site where it was going to be used. "I can name case after case where Brad has helped us out time and again, not only with our insurance," said Reece Fulgham, CEO of Parallel.
"I can pick up the phone, at any time, about almost anything, and he will either have or come back to me with a solution. I know exactly what I'll get from him and trust him implicitly, so I give him carte blanc he to do what he needs to do within the company."
Another client asked him to streamline its 135 insurance policies, which were costing it more than $15 million per year and had continued to increase in premium year-on-year for the past three years. Whittling the policies down to 62.
Rutt also more than halved the premium to $6.8 million. "As far as Brad is concerned, every dollar spent on insurance is a dollar wasted," said the client. "His focus is on mitigating the risk so that it saves the client money on coverage."
2023 At Large Power Broker Winners and Finalists
---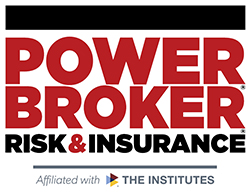 What is a Power Broker?
A Risk & Insurance Power Broker® is an individual who stands out among their peers for the exceptional client work they have delivered over the past year. While brokers play many key roles in the insurance industry and risk profession, a Power Broker® award recognizes problem solving, customer service and industry knowledge.
Our goal is to broadly recognize and promote outstanding risk management and customer service among the brokerage community.
Who selects the winners?
Power Brokers are selected by risk managers based on the strength of the testimonials they provide to a team of 15 Risk & Insurance editors and writers.