Gallagher Broker Nicholas Terlecki Recognized as a 2023 Public Sector Power Broker
Nicholas Terlecki, Area Assistant Vice President, Gallagher
Nick Terlecki is a new face in an old business, but his service is seasoned beyond his years. Stephanie Lee, risk manager, Kent County, feels like she's been working with Terlecki since she started — some 23 years ago — even though Terlecki only took the reins for the county just a few years ago.
"Nick takes the time to get to know the individuals involved with the insurance program within the county," she said. "He got to know me, know how I like to conduct business. He's able to assess our insurance needs and make sure those needs are met. For me, Nick has never placed the county with a carrier that wasn't suitable."
One client of Terlecki's has a broker background, and they understand they're not his only client. Yet, they still feel like Terlecki's main priority.
"It's refreshing," the client said.
This particular client recently finished a large construction project, and toward the end of the build, Terlecki helped them through a number of extensions on its builder's risk and OPPI.
"With his young age as a broker, I asked that we have someone with construction background and expertise review it. Nick was very professional with that request. He knew he didn't know everything, and he got the right expert in front of me to walk me through the process."
John Burkholder, risk manager, Central Florida Transportation Authority, lauded Terlecki for being "proactive, knowledgeable and providing a complete response to our needs."
Prior to renewal, "Nick met with risk and our IT team to discuss cyber vulnerabilities … Nick was instrumental in getting us significantly better terms and limits."
2023 Public Sector Power Broker Winners and Finalists 
---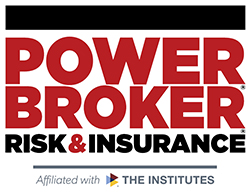 What is a Power Broker? 
A Risk & Insurance Power Broker® is an individual who stands out among their peers for the exceptional client work they have delivered over the past year. While brokers play many key roles in the insurance industry and risk profession, a Power Broker® award recognizes problem solving, customer service and industry knowledge. 
Our goal is to broadly recognize and promote outstanding risk management and customer service among the brokerage community. 
Who selects the winners? 
Power Brokers are selected by risk managers based on the strength of the testimonials they provide to a team of 15 Risk & Insurance editors and writers.