Gallagher Broker Jackie Collins Recognized as a 2023 Hospitality Power Broker
Jackie Collins, Senior Director, Gallagher
Whether she's making sure underwriters hear her clients' side of the story or managing a balky claims resolution, Jackie Collins just seems to have the right touch.
"She has been wonderful at rattling cages and using the right balance of diplomacy and influence," said Brooks Moore, the CFO of Innisfree Hotels.
Moore also said Collins provides him with a crucial sense of security. He knows she will proactively address issues and bring them to his attention, saving him that most precious commodity of all: time.
"As a busy CFO, the last thing I want to deal with is insurance issues," said Moore. "When I have a question that comes up, that is when she shines. She is incredibly responsive."
Cindy Matulich, director of accounting and administration for Vista Host Inc., can point to a wide range of exposures and concerns that Collins has patiently helped her address.
Her solutions for Matulich have included getting coverage for water intrusion, which can be a factor in combatting Legionnaires' disease. She's also introduced a nurse triage program, which has helped to manage Vista's workers' compensation exposures.
In addition, she's arranged sexual abuse and molestation coverage to help manage the human trafficking element that threatens to harm the operations and reputation of the hospitality industry.
Dave Rebich, CFO of Colwen Hotels, said Collins really stands out for her knowledge of the hospitality space: "Her wherewithal in the sector is probably second to none."
2023 Hospitality Power Broker Winners and Finalists 
---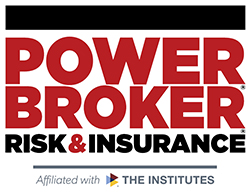 What is a Power Broker? 
A Risk & Insurance Power Broker® is an individual who stands out among their peers for the exceptional client work they have delivered over the past year. While brokers play many key roles in the insurance industry and risk profession, a Power Broker® award recognizes problem solving, customer service and industry knowledge. 
Our goal is to broadly recognize and promote outstanding risk management and customer service among the brokerage community. 
Who selects the winners? 
Power Brokers are selected by risk managers based on the strength of the testimonials they provide to a team of 15 Risk & Insurance editors and writers.