Gallagher Broker Cameron Boots Recognized as a 2023 Construction Power Broker
Cameron Boots, Area Vice President, Gallagher

Cameron Boots might just be the country's leading expert on cranes.
Before becoming a broker specializing in cranes, rigging and heavy-haul (serving 40 companies totaling nearly $30 million in annual premiums), Boots studied safety management. Today, he's a certified crane and rigging inspector through the Crane Inspection Certification Board. And he remains heavily involved in the community as a contributing member of several state and national organizations for crane and rig safety.
As a broker, Boots knows in the crane and rigging industry that a 24-hour wait is 23 hours too long. To that end, his team is structured to provide clients with a single point of contact where all their concerns can be handled in one place, day or night.
This proved vital in 2022, when three of his clients lost cranes valued at more than $1.5 million. Due to the labor shortage and supply chain disruptions caused by the pandemic, replacement times quadrupled. None of these clients had inland marine coverage before Boots began representing them, but fortunately, under his direction, they had acquired policies that covered their loss-of-income claims in full, enabling them to avoid serious business interruptions.
"He overhauled our entire insurance program, closed massive coverage gaps and took time to educate me in the language of insurance," said Mike Knott, COO of Phoenix Crane Rental. "He is unrelenting in his pursuit to improve the lives of his clients."
2023 Construction Power Broker Winners and Finalists
---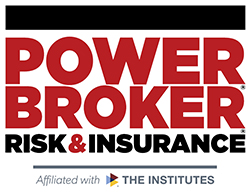 What is a Power Broker?
A Risk & Insurance Power Broker® is an individual who stands out among their peers for the exceptional client work they have delivered over the past year. While brokers play many key roles in the insurance industry and risk profession, a Power Broker® award recognizes problem solving, customer service and industry knowledge.
Our goal is to broadly recognize and promote outstanding risk management and customer service among the brokerage community.
Who selects the winners?
Power Brokers are selected by risk managers based on the strength of the testimonials they provide to a team of 15 Risk & Insurance editors and writers.