Gallagher Broker Brandon Cole Recognized as a 2023 Nonprofit Power Broker
Brandon Cole, National Director, Gallagher
With charter schools operating in a different fashion than a typical public school, their exposure threshold can leave them in difficult coverage negotiations. Not only does broker Brandon Cole understand the unique nature of these schools; he relishes assisting them.
One of Cole's clients, Harlem Children's Zone, houses both charter schools and nonprofit organizations. HCZ's size and location produces a slew of risks that make it a challenge to insure, in addition to "occurrence-based policies" that needed to remain synchronous with the overall coverage, according to Cole's Power Broker application.
Cole led with an approach praised by HCZ's chief financial officer Connor Fournier: "He thought holistically, drove with inquiry, and learned about our business model and operation."
With Cole at the helm, HCZ was able to lock down the necessary coverages while increasing its limits without a hard-hitting increase in cost.
Another Cole client, a network of charter schools based in New York City, is currently undergoing a major development to expand its property. Cole and his team worked to place an extensive environmental liability package.
The client described Cole as someone who "understands the dual entity structure" that is the charter school sector: both a risk management organization and regulated education organization."
2023 Nonprofit Power Broker Winners
---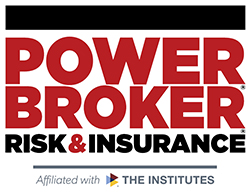 What is a Power Broker?
A Risk & Insurance Power Broker® is an individual who stands out among their peers for the exceptional client work they have delivered over the past year. While brokers play many key roles in the insurance industry and risk profession, a Power Broker® award recognizes problem solving, customer service and industry knowledge.
Our goal is to broadly recognize and promote outstanding risk management and customer service among the brokerage community.
Who selects the winners?
Power Brokers are selected by risk managers based on the strength of the testimonials they provide to a team of 15 Risk & Insurance editors and writers.