Aon Broker Phillip Faries Recognized as a 2023 Transportation Power Broker
Phillip Faries, Assistant Vice President, Aon
Phillip Faries goes to bat for his clients in challenging situations.
One of those clients is Caterpillar Inc., a very complex account that encountered insurance markets in 2022 that were reluctant or would not cover certain product liability exposures such as locomotive and marine.
Caterpillar didn't want to give up rail and marine coverage, even though markets were pressing for it. It also found that insurers were looking for substantially more premium to cover exposures.
Armed with deep industry knowledge and diligence, Faries approaches such situations by pressing the lead market to provide multiple options (with and without certain coverages, and with higher and lower self-insured retention attachments), which enables insureds to utilize captives or reinsurance during the review, and allows them to predict which option on the lead will give the best result in the excess.
In Caterpillar's case, Faries also pushed incumbents to minimize premium increases and not cut limits or replace limits where necessary.
The result was pricing options to increase Caterpillar's SIR by 50%.
Holding the line on behalf of his clients is a grinding layer-by-layer battle all the way up the tower, and one that Faries tackles with enthusiasm.
Jeff Stevens, corporate property and casualty manager for Caterpillar, counts on Faries to be Caterpillar's advocate — not only at renewal but throughout the year.
2023 Transportation Power Broker Winners and Finalists
---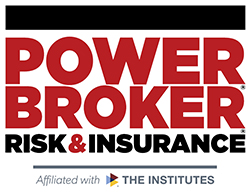 What is a Power Broker?
A Risk & Insurance Power Broker® is an individual who stands out among their peers for the exceptional client work they have delivered over the past year. While brokers play many key roles in the insurance industry and risk profession, a Power Broker® award recognizes problem solving, customer service and industry knowledge.
Our goal is to broadly recognize and promote outstanding risk management and customer service among the brokerage community.
Who selects the winners?
Power Brokers are selected by risk managers based on the strength of the testimonials they provide to a team of 15 Risk & Insurance editors and writers.