Aon Broker Payal Chahal Recognized as a 2023 Technology Power Broker
Payal Chahal, Senior Vice President, Aon
In 2022, Sunny Thind, manager, treasury, Rubrik, and his team wanted to get the "A-Team" of brokers in place, so they put out an RFP.
Since then, Payal Chahal has proven her worth for Thind time and time again.
"Payal is really strong," he said. "When anyone takes over a new account, it can be very challenging. And after the RFP, she only had a month before renewal. But Payal was very forthcoming on what was critical and what wasn't. Her customer service is amazing. She's very easy to work with."
Thind noted that when it comes to the tech industry, there are a vast number of tech types out there — contract manufacturers, cloud-based ERPs, data security and more.
Chahal knows the difference.
"She has a good understanding. It's not one-shoe-fits-all. She's tailoring our program to make sure it fits to the space we're operating in."
Another client said this A-Team-worthy broker shows her insurance prowess through her proactive approach.
"I have executives to report to who are looking for immediate responses to their questions, and I know I can count on Payal. She's there," they said.
With the current hard market, it can be tough for any board to understand why certain things are happening within an insurance policy if they are not actively involved with insurance. This risk manager client credits Chahal with helping set expectations early.
"Other brokers might have waited until the last minute, trying to prolong giving bad news." But not Chahal. "I've never had a surprise with her. She sets clear expectations from the very beginning."
2023 Technology Power Broker Winners and Finalists 
---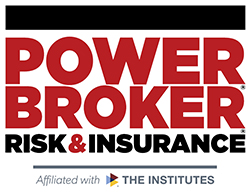 What is a Power Broker? 
A Risk & Insurance Power Broker® is an individual who stands out among their peers for the exceptional client work they have delivered over the past year. While brokers play many key roles in the insurance industry and risk profession, a Power Broker® award recognizes problem solving, customer service and industry knowledge. 
Our goal is to broadly recognize and promote outstanding risk management and customer service among the brokerage community. 
Who selects the winners? 
Power Brokers are selected by risk managers based on the strength of the testimonials they provide to a team of 15 Risk & Insurance editors and writers.