Aon Broker Jullia Pignataro Recognized as a 2023 Manufacturing Power Broker
Jullia Pignataro, Assistant Vice President, Aon
Jullia Pignataro is a tireless advocate for her clients, particularly at the worst of times.
The Russian invasion of Ukraine in 2022 presented a challenge for a U.S. beverage company, which was dealing with a potential gap in coverage due to operations and assets in countries affected by the war.
Pignataro's goal at renewal was to avoid the addition of any exclusions due to the company's Ukraine exposures.
She negotiated no exclusions on the first $50 million of the excess tower, but the $15 million x $50 million carrier required the addition of a Russia and Ukraine exclusion. She worked with the carrier until it agreed to narrow the exclusion to only Russia.
Similar negotiations avoided overlying excess insurers attaching a Ukraine exclusion to their policies.
When the $25 million x $115 million insurer required the exclusion, Pignataro restructured the program and negotiated with the $25 million x $140 million incumbent market to provide the required coverage in the $25 million x $115 million layer.
She then replaced the $25 million gap with new capacity at a competitive rate.
The incumbent markets renewed the next two layers, including no Ukraine exclusions. Pignataro avoided a Ukraine exclusion on the full $200 million tower, preserving coverage for the insured's exposures.
She applies the same diligence to all of her accounts.
2023 Manufacturing Power Broker Winners
---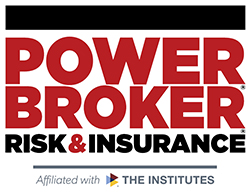 What is a Power Broker? 
A Risk & Insurance Power Broker® is an individual who stands out among their peers for the exceptional client work they have delivered over the past year. While brokers play many key roles in the insurance industry and risk profession, a Power Broker® award recognizes problem solving, customer service and industry knowledge. 
Our goal is to broadly recognize and promote outstanding risk management and customer service among the brokerage community. 
Who selects the winners? 
Power Brokers are selected by risk managers based on the strength of the testimonials they provide to a team of 15 Risk & Insurance editors and writers.