Aon Broker Jacqueline Waters Recognized as a 2023 Finance Power Broker
Jacqueline Waters, Managing Director & Practice Leader, Aon
Listening is at the heart of Jacqueline Waters' client approach. She listens to their spoken needs and pays particular attention to what goes unsaid but is at the crux of the matter.
"And when she talks, people listen," one of her clients at a global corporation said.
Because they come from someone who has cultivated a high level of trust among carriers, and who constantly strives to stay abreast of legal developments to master her understanding of contract language, Waters' advice and counsel hold weight.
She brings a lot of experience with her, with other claims and the knowledge of various insurers," said Armando Carlo, director of insurance litigation and claims, Boeing.
When Waters' clients find themselves in the thick of complex litigation, her ability to get to the core of the issue has proven especially beneficial in the journey toward settlement. It's her ability to help all parties adjust their mindset on available resolution options that really makes Waters' involvement in a claim invaluable.
"I can't imagine anyone being able to help us any more than she has," said Melissa Leonard, EVP, general counsel and secretary, Lordstown Motors.
"A great advisor" is how another client described Waters for her ability to look as far as 10 steps ahead. "Someone who's that detail-oriented is great for all parties involved, because she's not just trying to get to the end result. She wants to make sure we're doing the right thing at the right time with the perspective of everyone taken into account."
2023 Finance Power Broker Winners and Finalists
---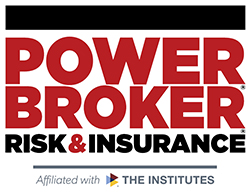 What is a Power Broker?
A Risk & Insurance Power Broker® is an individual who stands out among their peers for the exceptional client work they have delivered over the past year. While brokers play many key roles in the insurance industry and risk profession, a Power Broker® award recognizes problem solving, customer service and industry knowledge.
Our goal is to broadly recognize and promote outstanding risk management and customer service among the brokerage community.
Who selects the winners?
Power Brokers are selected by risk managers based on the strength of the testimonials they provide to a team of 15 Risk & Insurance editors and writers.