Towards A Flood Resilient Future: A US-Perspective
Insurance plays a major role in developing resilient communities. There are studies that highlight the importance of high insurance penetration and the correlation to strong resilient countries. Where does the insurance industry stand in terms of flood resilience in the U.S?
White Paper Summary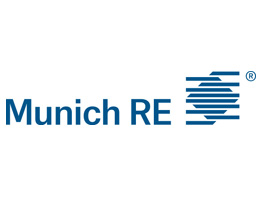 From a flood insurance penetration standpoint the insurance industry is behind the curve. Post Hurricane Harvey, it came to light that a staggering 80% of the homes in Houston were not insured for flood.1 The flood insurance penetration rate was not much better in New York and New Jersey during Superstorm Sandy2. Note that these are coastal states where hurricanes and extreme flooding events are common and where homeowners and businesses should be more aware of the risks. Across the country, according to the Insurance Information Institute, only about 12% of homeowners in the U.S. purchase flood insurance.3
To learn more about Munich Re, please visit their website.
Munich Re, and its family of companies, has been a leader in risk for more than 100 years. We are spearheading innovation to deliver competitive advantages for our clients every day and disrupting on our own terms to reimagine the world of risk itself.