Timing Is Everything in E&S Market Success
Munich Re Specialty Insurance's (MRSI) Megan Kelley takes on a new E&S Casualty leadership role in a market where capacity and a refreshed underwriting approach are needed.
White Paper Summary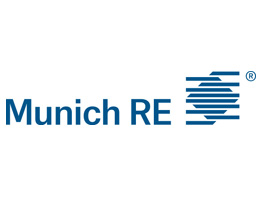 Some industry experts believe that today's E&S market is perhaps the strongest and most dynamic in history, rife with opportunity for those positioned to take advantage of current conditions. The E&S market has seen solid growth and demonstrated its resilience despite the pandemic, social inflation and the frequency and severity of Nat Cat events. According to A.M. Best, U.S. surplus lines direct written premium (DWP) jumped by 17.5% in 2020, hitting an all-time high of $66.1 billion, up from $56.3 billion in 20191.
This market timing has been fortuitous for Megan Kelley, a new leader of the expanding excess and surplus casualty underwriting team at Munich Re Specialty Insurance.
For starters, Kelley and her team benefit from Munich Re's extremely strong brand recognition globally, as well as among Munich Re Specialty Insurance's distribution network of select wholesale brokers. In addition, she has the advantage of Munich Re Specialty Insurance's market position as an established entity unburdened by legacy underwriting, pricing missteps or a poor loss history.
Munich Re Specialty Insurance started its excess and casualty business in late 2019, so arguably, given current market conditions, Kelley's timing couldn't be better.
Her group is bringing much-needed capacity to a changing market, as primary and excess casualty rates are still hard and many carriers are re-evaluating where they want to place their risk transfer capital. "We are a true E&S solutions provider, solely dedicated to select wholesale brokers. Our underwriting team specializes in individual risk in the casualty space and has a willingness to take on challenging risks and unique exposures," said Kelley—a distinct advantage in a hard market.
Kelley can also partner with Diane Link, who initiated the excess and surplus casualty business at Munich Re Specialty Insurance, and who will now be leading primary casualty — working hand in hand with Kelley to deliver customized solutions to the market.
"It's very exciting to jump in and benefit from the hard work that Diane has already put into this, but to also be able to capitalize on the changing market," Kelley said.
"Diane is very collaborative, and although we manage different products, we operate as a united team to solve our clients' casualty risk needs. Plus we have a very similar appetite, very similar forms and open, collaborative communication," she said.
Kelley also pointed out that Munich Re Specialty Insurance's strong entrepreneurial spirit characterizes the entire organization. "We're a very nimble team — that allows us to be creative when we partner with our brokers to find real solutions to risks," she said.

To learn more about Munich Re, please visit their website.
Munich Re, and its family of companies, has been a leader in risk for more than 100 years. We are spearheading innovation to deliver competitive advantages for our clients every day and disrupting on our own terms to reimagine the world of risk itself.