Three Ways to Make Communities More Resilient to Natural Catastrophe
Insurers and reinsurers can leverage their expertise and resources to help insureds decrease their exposure to severe weather, recover faster, and come back stronger.
White Paper Summary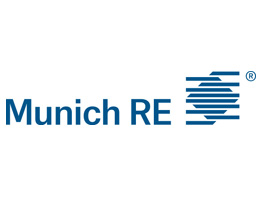 Being resilient means not just recovering quickly from catastrophe but also emerging even stronger and better prepared for the next challenge. Insurance has always been a cornerstone of resiliency. Without this protection, communities devastated by floods, wildfires and wind storms would lack the resources to rebuild.
Unfortunately, too many communities are underinsured or uninsured for natural catastrophe losses that are only projected to grow more severe. According to Munich Re NatCatService, as little as 28% of the $5,200 billion economic losses from Natural Catastrophes were insured over the period 1980-2019.
This protection gap is growing due to three factors:

To learn more about Munich Re, please visit their website.
Munich Re, and its family of companies, has been a leader in risk for more than 100 years. We are spearheading innovation to deliver competitive advantages for our clients every day and disrupting on our own terms to reimagine the world of risk itself.