The Sharing Economy Is Built on Trust — And Managing These 3 Risks Can Help Sustain It
Removing uncertainty around accident liability and insurance can help reinforce the trusting relationships necessary for TNCs and other platforms to keep growing.
White Paper Summary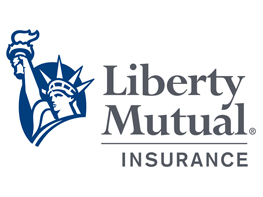 How often do you order an Uber instead of taking a taxi? When you travel, are you as likely to book a rental as a hotel? Even if you're not a regular consumer of sharing-economy services, it's hard to remember a time when they weren't at least up for consideration.
On-demand sharing platforms are woven into our everyday lives and continue to disrupt traditional business models. In fact, the number of users is expected to hit 86.5 million by 2021, and global sharing economy revenues are projected to reach $335 billion by 2025.
These platforms have become so successful in part because of shifting societal attitudes that place less emphasis on ownership and because of advances in technology that enable on-demand service.

To learn more about Liberty Mutual Insurance, please visit their website.
Liberty Mutual Insurance offers a wide range of insurance products and services, including general liability, property, commercial automobile, excess casualty and workers compensation.