The Power of Having a Simplified Broker Approach to Specialty Insurance Distribution
Munich Re shows that a simplified approach to the insurer-broker relationship has proven an effective way to provide coverage to clients and stay ahead of the competition.
White Paper Summary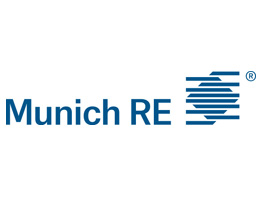 The way companies conduct business changes all but daily. From the addition of the internet and its instantaneous connection capabilities down to the growth of global trade, companies are finding that their operations extend far beyond their own four walls.
As companies grow, so too do their risk profiles. Brokers are continuously seeking out the most effective and meaningful ways to mitigate their clients' risks — but it isn't always straightforward.
"When brokers are trying to navigate the right solutions for their clients, they have to work with the complexities of the insurance companies," said Bob Rheel, Head of Distribution, Munich Re Specialty Insurance. "Often, brokers can be left puzzled. That's why it's important that we have a simplified, broker-centric approach."
By simplifying access to a complex insurance system, insurers and their broker partners can really start to hone in on the solutions that best fit client needs.

To learn more about Munich Re, please visit their website.
Munich Re, and its family of companies, has been a leader in risk for more than 100 years. We are spearheading innovation to deliver competitive advantages for our clients every day and disrupting on our own terms to reimagine the world of risk itself.