The Human Firewall – and Modern Defense
Why Workplace Culture & The Human Factor Matter
White Paper Summary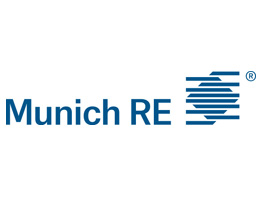 In today's insurance market, organizations are expected to maintain rigorous security controls. Companies scrutinize the way the attack surface is protected by technical tools and processes. Yet, losses are still occurring.
That's because something crucial is being left out of the picture. Presently, 90% of attacks are caused by human error [research from Sanford University from 2022]. 90% of ransomware attacks originated through a phishing email.
As persisting ransomware attacks fuel rising claims and increasing insurance rates, how can insureds and carriers work to flatten the curve? One key consideration is that organizations need to fortify the human firewall, and carriers must require it.
"We must expect organizations to harden their human defenses the same way we expect them to harden their systems," said Maria Long, Assistant Vice President, Cyber Underwriter & Risk Management Portfolio Leader for Munich Re Specialty Insurance (MRSI).
Every single day workers are subject to phishing emails, CEO fraud attempts, spear phishing, and wire transfer fraud gimmicks. If the employee base can be trained, and their decision-making abilities tested, these attacks can be prevented at the human firewall.

To learn more about Munich Re, please visit their website.
Munich Re, and its family of companies, has been a leader in risk for more than 100 years. We are spearheading innovation to deliver competitive advantages for our clients every day and disrupting on our own terms to reimagine the world of risk itself.