Taking a Team Approach: A Reinsurer's Perspective On Social Inflation
Social inflation refers to the impact that a number of societal factors can have on insurance claims and is widely considered to be a primary cause for driving loss costs in the commercial liability market.
White Paper Summary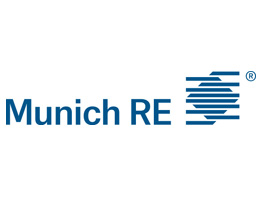 Munich Re is well aware of the challenges posed by social inflation and feels comfortable that our current portfolio is being actively managed in order to stay ahead of the variety of factors contributing to the changing values of society.
Since social inflation is a multifaceted issue, it is not enough for just a single discipline to analyze and determine what's driving social inflation's impact on results. Therefore, companies must approach the issue with a cross-functional team, pulling expertise from claims, legal, underwriting, actuarial, and data analytics departments to understand and respond to the issue.
To learn more about Munich Re, please visit their website.
Munich Re, and its family of companies, has been a leader in risk for more than 100 years. We are spearheading innovation to deliver competitive advantages for our clients every day and disrupting on our own terms to reimagine the world of risk itself.