Seizing the Opportunity
This white paper discusses how pandemics open the door to more meaningful – and immediate – steps toward resilience.
White Paper Summary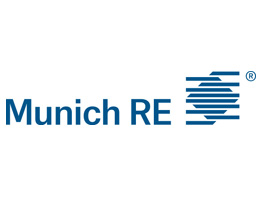 For decades, experts have warned of the widespread disruption that climate change could bring. The societal and economic impacts of the COVID-19 pandemic have given us a glimpse of what this disruption could feel like. Yet, there is wisdom to be gathered from the pandemic experience that, if coupled with action, can help make society far more resilient against climate risk.

To learn more about Munich Re, please visit their website.
Munich Re, and its family of companies, has been a leader in risk for more than 100 years. We are spearheading innovation to deliver competitive advantages for our clients every day and disrupting on our own terms to reimagine the world of risk itself.