Rain Fuels Wildfire Risk
First the north burned, then the south: Two series of devastating wildfires in October and December left behind a trail of destruction in California and losses totalling well over ten billion dollars. It is to be feared that such wildfires will become more frequent in California in the future.
White Paper Summary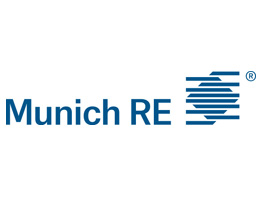 The October wildfires broke out in the wine country around Sonoma and the Napa Valley north of San Francisco, leaving unprecedented levels of damage in their wake and surpassing the 1991 Oakland Hills Fire as the worst conflagration in the state's history. In all, over 8,900 structures were destroyed by the fires, over 5,500 of which were from one fire alone – the Tubbs Fire – that obliterated complete neighbourhoods in the city of Santa Rosa. Two months later, Santa Ana winds fuelled a devastating complex of fires around the Los Angeles metropolitan region. Insured losses from all the Northern California fires alone are estimated at about US$ 8bn, becoming the largest insured wildfire loss in US history (by far) and a worrisome harbinger of the future of wildfire risk.
To learn more about Munich Re, please visit their website.
Munich Re, and its family of companies, has been a leader in risk for more than 100 years. We are spearheading innovation to deliver competitive advantages for our clients every day and disrupting on our own terms to reimagine the world of risk itself.