Property and Casualty Market Trends Impacting Public Entities — and How to Keep Your Risk Mitigation Efforts Current
Several trends are compounding in the P&C space that public entities need to watch when planning future risk mitigation strategies.
White Paper Summary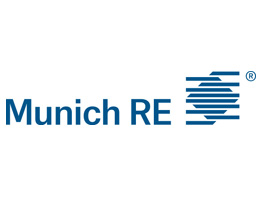 The public sector is no stranger to market changes, especially following a year like 2020. A global pandemic, increased civil unrest, growing natural catastrophes and more — each have contributed to the challenges public entities have faced in recent months and have driven how they address risk.
"The main market drivers for property and casualty include the combined ratio deterioration due to COVID-19, natural and manmade disasters that occurred in 2020 and the beginning of 2021, and also the impact of social inflation across the industry," said Lauren Tredinnick, CPCU, National Accounts and Property Manager, Public Entities Risk Solutions, Munich Re Specialty Insurance.
Additionally, she said, lower investment income due to low interest rates are putting pressure on underwriting decisions being made across the industry right now, further impacting the P&C landscape for public entities.
With the property and casualty hard market predicted to last well into 2021, public entities are feeling the pressure to review market trends and get robust risk mitigation strategies in place today.
Here's a breakdown of some of the biggest P&C market drivers, the impact they could have on the 2021 renewal cycle, and how this sector can align its policies and procedures to address such changing tides.

To learn more about Munich Re, please visit their website.
Munich Re, and its family of companies, has been a leader in risk for more than 100 years. We are spearheading innovation to deliver competitive advantages for our clients every day and disrupting on our own terms to reimagine the world of risk itself.