Planning a Warehouse in the City? Here are 5 Ways Your Risks Will Change.
The demand for fast delivery is driving the growth of city warehouses, but these urban facilities present unique property and safety challenges for wholesale distributors.
White Paper Summary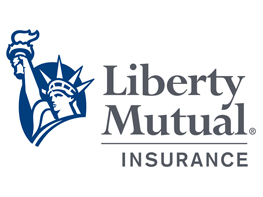 How quickly do you want that package you ordered today? Would you rather have it tomorrow, or a week from now?
According to the National Retail Federation, nearly 40 percent of online shoppers expect free two-day delivery, which is no surprise considering the appeal of online shopping lies in its convenience and speed.
But these expectations increase the pressure on wholesale distributors to shorten last-mile delivery timelines. Where warehousing was once a mechanism to store inventory at low cost, it's now becoming a way to keep products closer to consumers to cut down on delivery lead times and costs.
"This is where urban warehouses come into play," said Mark Morneau, Senior Vice President and General Manager, National Insurance, East Division, Liberty Mutual Insurance. "By moving into cities and getting products closer to where consumers live, they eliminate some delivery lead time and expense."
Warehouses in densely-populated areas, however, come with unique risks that suburban or rural warehouses don't typically need to manage. As wholesale distributors increasingly turn to urban warehousing to meet the demands of e-commerce, risk managers should be aware of these key risks and challenges:
To learn more about Liberty Mutual Insurance, please visit their website.
Liberty Mutual Insurance offers a wide range of insurance products and services, including general liability, property, commercial automobile, excess casualty and workers compensation.